Dan Dolgin '74, LAW'77 was honored by Community Impact at its Fall 2015 Gala Benefit Auction with the Outstanding Community Service Award. Dolgin is the director and co-founder of Power My Learning, a national nonprofit that uses technology to improve student achievement with a focus on blended learning, professional development and family engagement.
School of the Arts associate professor of the professional practice of film Ramin Bahrani '96 won the grand prize at the American Film Festival in Deauville, France, for his film 99 Homes. The psychological thriller, which debuted on September 25, is centered around the U.S. subprime mortgage crisis and stars Andrew Garfield and Michael Shannon.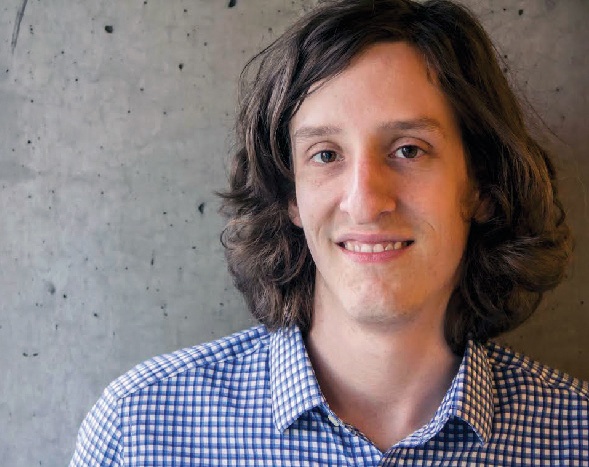 Jacob Marx Rice '12's play Coping, a black comedy about suicide, mental illness, love and family, premiered at the New York International Fringe Festival on August 16. At the 2014 Fringe Festival Rice won the Excellence in Playwriting Award for his show Chemistry. The Coping production team included Alex Donnelly '14, Allie Carieri '15 and Fernanda Douglas '16.
On September 30, former U.S. Attorney General Eric H. Holder Jr. '73, LAW'76 received Harvard's W.E.B. Du Bois Medal, the school's highest honor in the field of African and African-American studies. The award is given to individuals who have made extraordinary contributions to African-American culture.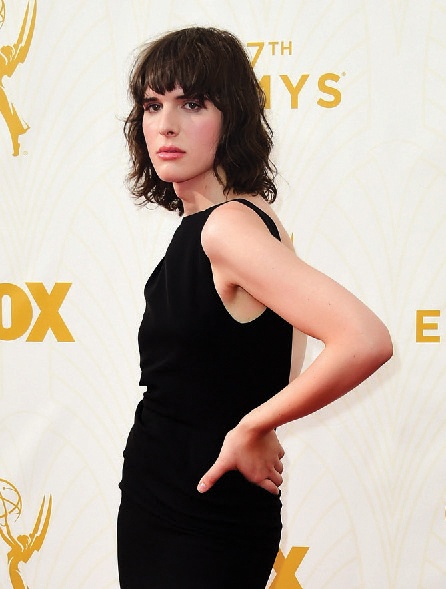 PHOTO: FRAZER HARRISON / GETTY IMAGES
Actress and model Hari Nef '15 has broken new ground on the runway, becoming in May the first openly transgender model to be signed by the U.S. offices of modeling agency IMG Worldwide. In July it was announced that she would join the cast of Transparent, an Amazon series that focuses on a family with a transgender parent. The second season, featuring Nef, was set to debut on December 4.
Chris Baio '07 of the popular band Vampire Weekend (whose other members are Ezra Koenig '06, Rostam Batmanglij '06 and Chris Tomson '06) released his debut solo album, The Names, on September 18. Baio's press release, which appeared in Spin magazine, said the project "has reverberated through my mind for much of the last five years … Its themes began to take shape when I moved from New York to London in 2013." The album's first single, "Brainwash yyrr Face," reached No. 28 on the Billboard Twitter Emerging Artists chart.
Richard Ravitch '55 was inducted into Crain's Hall of Fame 2015, which honors those who have had decades of business and civic leadership success. In a profile that accompanied the announcement, Ravitch said, "I was able to accomplish what I did because there are two things I understand well: finance and politics. I could always explain politics to the business world, and business to the political world."
Brian Dennehy '60 starred in the 10-part TNT drama Public Morals, which is set in 1967 and focuses on the NYPD's Public Morals Division. The Golden Globe and two-time Tony winner played a mobster who controls the west side of Manhattan.
Journalists Jodi Kantor '96 and David Streitfeld coauthored "Inside Amazon: Wrestling Big Ideas in a Bruising Workplace," a New York Times exposé on the inner workings of Amazon and its grueling corporate culture. The piece, which was published on August 16, caused controversy when Amazon disputed its representation in the article; it also sparked wider debate about workplace practices in the tech industry.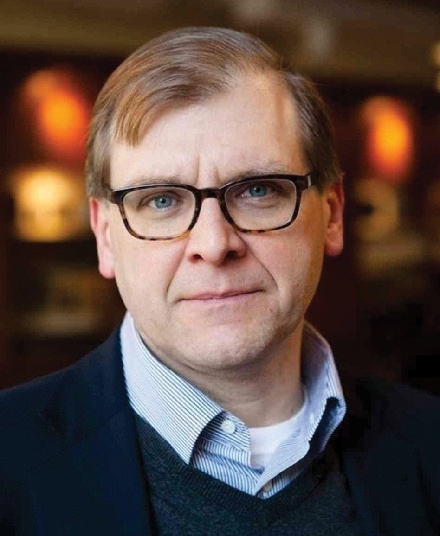 BILL GUERRIERO / THE PENGUIN PRESS
Thomas Dyja '84's book, The Third Coast: When Chicago Built the American Dream, was selected by the Chicago Public Library as the focus of its semi-annual "One Book, One Chicago" program. This latest installment of the program — which encourages all Chicagoans to read the same work with the goal of fostering community and a book club-like atmosphere throughout the city — began in October and will continue through April. The Chicago Tribune calls Dyja's work "a beautifully written exploration of the cultural explosion that took place [in Chicago] roughly between the end of World War II into the 1960s … ".
—Anne-Ryan Heatwole JRN'09

Published three times a year by Columbia College for alumni, students, faculty, parents and friends.
Columbia Alumni Center
622 W. 113th St., MC 4530, 4th Fl.
New York, NY 10025
212-851-7852
cct@columbia.edu

Columbia Alumni Center
622 W. 113th St., MC 4530, 4th Fl.
New York, NY 10025
212-851-7488
ccalumni@columbia.edu