1936
Venan J. Alessandroni, attorney, Old Greenwich, Conn., on November 20, 2014. Alessandroni earned a degree from the Law School in 1939. During WWII, he served in 1943–44 as a member of the Board of Economic Warfare, stationed at Léopoldville (Kinshasa) in the Belgian Congo. He remained in the Congo for 14 months and traveled extensively throughout Central Africa. From 1945 to 1946, as a first lieutenant in the Army, Alessandroni was appointed chief military judge in Seoul, Korea; he presided over the trial of approximately 50 members of the Communist Party. In recognition of this service, he was awarded the Army Commendation Ribbon. Throughout his law career, Alessandroni lectured and wrote extensively on estate planning. In 1974, he became an adjunct visiting professor at the University of Miami School of Law. He was the estate tax and gift tax editor of The Journal of Taxation and was published in The Banking Journal; Journal of Taxation; and Journal of the University of Miami Institute on Estate Planning. Alessandroni is survived by his wife of 35 years, the former Adelle Lincoln.
1940
Albon P. Man IV, editor, Palisades, N.Y., on October 22, 2014. Man earned a degree from GSAS as well as a degree from the Law School, both in 1950. He worked at Prentice Hall, where he became editor-in-chief of his division, and at the American Institute of Certified Public Accountants. Man was a community volunteer and activist for peace both early and late in his life. He was predeceased by his wife of 44 years, Yolanda Abruzzi Man, and is survived by his son, Anthony; daughter, Angela Pungello, and her husband, Steven; and one grandson.
1941
Bruce Wallace, retired professor, Blacksburg, Va., on January 12, 2015. Born and raised in McKean, Pa., Wallace earned a bachelor's in zoology in 1941. His Ph.D. study under Theodosius Dobzhansky at Columbia was interrupted by WWII. After four years in the Army, Wallace returned to Columbia and earned a Ph.D. in biological sciences from GSAS in 1949. He took a position at, and later was assistant director of, the Cold Spring Harbor Laboratory in New York. In 1958 Wallace joined Cornell, where he was a professor of genetics until 1981; he then joined the biology department at Virginia Tech, where he became University Distinguished Professor of Biology and was active until he retired in 1994. In 1970 Wallace was elected to the National Academy of Sciences. He was a member of the American Academy of Arts and Sciences and was president of the Genetics Society of America, the American Society of Naturalists, the Society for the Study of Evolution and the American Genetic Association, as well as an editor of Evolutionary Biology.
Robert S. Wallerstein, psychoanalyst, Belvedere Tiburon, Calif., on December 21, 2014. Born in Berlin, Germany, in 1921, Wallerstein moved with his family to New York City at 2. He earned a degree from P&S in 1944 and became an internationally renowned psychoanalyst after having trained at the Menninger Foundation in Topeka, Kan., where he became director of research. Wallerstein received the Sigourney Award for Outstanding Contributions to Psychoanalysis in 1991. His 20 books and his more than 350 scholarly articles made a vast contribution to the scientific study of psychoanalysis. He was an advocate for training analytic practitioners from lay backgrounds and founded the Doctor of Mental Health program at UC Berkeley-UCSF. Wallerstein was predeceased by his wife of 65 years, Judith, and son, Michael. He is survived by his daughters, Nina and Amy; daughter-in-law, Liz; sons-in-law, Glenn and David; and five grandchildren. Memorial contributions may be made to the Wallerstein Memorial Library, UCLFAA, Inc. (University College London), c/o Chapel and York, 1000 N. West St., Ste 1200, Wilmington, DE 19801; or New Israel Fund, PO Box 96712, Washington, DC 20077-7438.
1942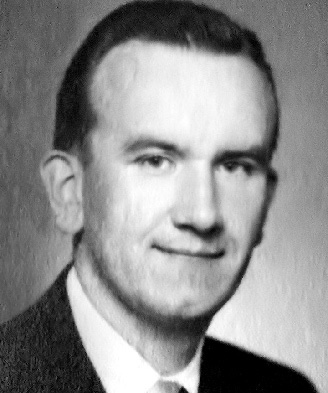 James J. Byrnes, chemical engineer, St. Petersburg, Fla., on February 18, 2015. Born the son of Irish immigrants in New York City, Byrnes entered with the Class of 1942 and graduated from Engineering in 1943. He worked on the Manhattan Project, helping to develop the atomic bomb, and later worked for Burns & Roe as a project manager, building a number of power plants. He ended his career there as a VP. Byrnes enjoyed solving problems and fixing things. After retiring he volunteered for 20 years, fixing bicycles for young children, at the Christmas Toy Shop in St. Petersburg, Fla. Byrnes met his wife, Joan, at Brookhaven National Laboratory in New York; they married in 1951. She survives him, as do his daughters, Maureen, Eileen and Colleen; and two grandsons.
1945
Benjamin R. Kaplan, retired attorney, Brooklyn, N.Y., on November 28, 2014. Kaplan was born in Brooklyn in 1925 and was in the first graduating class at Midwood H.S. He earned a degree in 1951 from the Law School and owned a storefront law office on the Lower East Side of Manhattan, on Avenue B, where he practiced for 50 years. Kaplan was an avid blues record collector and had a complete Bessie Smith collection on original 78s. He is survived by his wife, Charlotte, whom he married in 1952.
1946
Paul C. Rotondi, business executive, Lakewood, N.J., and Pompano Beach, Fla., on January 28, 2015. Rotondi served in the Army Air Force during WWII. He was president of Dan Dee Belt & Bag Co., Hoboken; was chairman and CEO of Washington Savings Bank, Hoboken; and served on various boards, including Wearever-Proctor-Silex. Rotondi was president or chairman of nearly every group he joined, including the Cliffside Park Board of Education; the North Hudson YMCA; the Hoboken Rotary Club (Walter Head Fellow); the Hoboken and Hudson County Chambers of Commerce; the Model Cities Program; the Hoboken Steering Committee for Redevelopment Projects; and the Hoboken Waterfront Advisory Committee, where he was instrumental in obtaining funds from the Port Authority of New York & New Jersey, enabling Hoboken to purchase a portion of the waterfront for development. He also led homeowners associations in South Mantoloking, N.J., and Pompano Beach. Rotondi is survived by his wife of 69 years, Marie (née Senatore); daughter, Mary-Frances Dougherty, and her husband, Robert; son, Charles, and his wife, Patricia; four grandchildren; and three great-grandchildren.
1947
Sidney Gelber, university co-founder, administrator and professor, New York City, on November 13, 2014. Born in New York, Gelber graduated from DeWitt Clinton H.S. and served in Army counterintelligence during WWII. He earned an M.A. in 1950 and a Ph.D. in 1954, both from GSAS, and joined Columbia's philosophy department faculty. Gelber was on the editorial committee that rewrote the source book for Contemporary Civilization, and he taught classes with Lionel Trilling '25, GSAS'38 and Fred Dupee. Gelber helped to create and build SUNY Stony Brook and rose to academic VP and provost. In 2001 he published a book, Politics and Public Higher Education in New York State: Stony Brook—A Case History, a definitive history of the university. He also shared his expertise with Ben-Gurion University of the Negev in Israel, where he was on the Board of Governors and received an honorary doctorate and a Lifetime Achievement Award. Gelber also was an accomplished pianist who performed in Carnegie Hall with his wife, Anita, and valued the two years that he was president of the Mannes College of Music. He is survived by his children, Alexis, Stephen and Valerie, sons- and daughter-in-law, Mark Whitaker, Abraham Yacob and Susan Luciano; and five grandchildren. He was predeceased in 2012 by his wife of 64 years.
Other Deaths Reported
Columbia College Today also has learned of the following deaths. Complete obituaries will be published in an upcoming issue, pending receipt of information. Due to the volume of obituaries that CCT receives, it may take several issues for the complete obituary to appear.
| | |
| --- | --- |
| 1936 | Carl E. Schorske, retired university professor, East Windsor, N.J., on September 13, 2015. |
| 1939 | Jerome G. Arnold, Stamford, Conn., on September 30, 2015. |
| 1940 | Franklin N. Gould, Arlington, Va., on November 25, 2014. |
| 1941 | Ulrich P. Strauss, retired chemistry professor, Highland Park, N.J., on August 7, 2015. |
| 1942 | Walter C. Boschen, retired editor, Wolfeboro, N.H., on June 7, 2015. |
| 1943 | Michael S. Bruno, physician, New York City, on November 16, 2015. |
| 1945 | Jerome Rothenberg, professor emeritus of economics, Waban, Mass., on August 10, 2015. |
| 1946 | Ira E. Shein, retired commodities trader, Teaneck, N.J., on October 28, 2015. |
| 1948 | Sears E. Edwards, physician, Garden City, N.Y., on August 14, 2015. |
| | Stanley N. Rader, retired fastener company executive, Boca Raton, Fla., on October 19, 2015. |
| | Jackson H. Sheats Jr., musician, Landsowne, Va., on January 27, 2015. |
| 1954 | Robert A. Falise, attorney, Bedford, N.Y., on August 13, 2015. |
| | Leon Gordis, physician, epidemiology department chair, New York City, on September 1, 2015. |
| 1957 | Neil R. McLellan, retired teacher, Freeport, N.Y., on October 28, 2015. |
| | John Wellington, retired university and foundation executive, Summit, N.J., on September 29, 2015. |
| 1958 | Richard W. Bossert, retired senior analyst, Queensbury, N.Y., on February 13, 2015. |
| 1961 | Robert Goldfeld, attorney, Goshen, Conn., on September 17, 2015. |
| 1966 | John A. Litvack, television executive and producer, Los Angeles, on March 21, 2015. |
| | Richard H. Steingesser, retired author, college instructor and private investor, Providence, R.I., on August 31, 2015. |
| 1967 | Robert G. Hickes, physician, LaFayette, N.Y., on July 30, 2015. |
| 1968 | William B. Parmer, physician, San Francisco, on October 2, 2015. |
| 1970 | Edward E. Ingraham II, retired airline and security agency executive, South Portland, Maine, on May 21, 2015. |
| | Thomas R. "Rick" McIntosh, attorney, East Falmouth, Mass., on October 12, 2015. |
| 1978 | Jonathan N. Aranoff, anesthesiologist, Bronx, N.Y., on April 27, 2015. |
| 1994 | Phillip I. Margolis, pilot, Ventura, Calif., on May 23, 2014. |
Peter LaForte, ophthalmologist, Ridgefield, Conn., on August 24, 2014. LaForte was born in Frankfort, N.Y., on November 27, 1924. Moving to Brooklyn, N.Y., with his family at an early age, he graduated from NYU Medical School. In a career that spanned more than 60 years, LaForte initially practiced pediatric medicine and in later years returned to complete a medical residency, pursuing a career in ophthalmology. He maintained a private practice in ophthalmology in Stamford. A WWII Army veteran, LaForte was a member of the American Academy of Ophthalmology, Connecticut State Medical Society, Senior Men's Club of New Canaan and the Country Club of Darien. He was a member of St. Mary Catholic Church and its choir. In addition to his wife of 54 years, Jeannette LaForte (née Grieco), LaForte is survived by his children, Peter and his wife, Judy Ratner, Elizabeth and Christopher; sister, Faye Reggio; and five grandchildren. LaForte was predeceased by his brothers, John, and Frank DiMostra, and sisters, Anna Alfano and Frances Messina. Memorial contributions may be made to the National Tuberous Sclerosis Alliance, 801 Roeder Rd., Ste 750, Silver Spring, MD 20910, or via tsalliance.org.
1948
John H. Bottjer, retired mortgage broker, Eastchester, N.Y., on March 28, 2015. Born in Brooklyn, N.Y., Bottjer graduated from Erasmus Hall H.S. and earned a master's at Haverford College. He was a 62-year resident of Eastchester and had a successful career in mortgage financing and real estate investments with his own company, retiring soon before his death. Bottjer's passion was photography, mainly nature photography, for which he won many awards. He is survived by his wife of 64 years, Marilyn BC'50; sons, David and his wife, Sarah, John and his wife, Lauri, and Paul; and one granddaughter.
1949
Edgar M. Housepian, neurosurgeon and professor, Hackensack, N.J., on November 14, 2014. Affiliated with Columbia his entire life, Housepian attended its elementary school as well as medical school (PS'53) and residency. He was a Columbia University Medical Center faculty member, special adviser to the dean for international affiliations and ultimately professor emeritus of neurological surgery. A distinguished neurosurgeon, Housepian made early contributions to cerebrovascular and image-guided stereotactic surgery. Loyal to his Armenian heritage, he helped organize relief efforts after the major earthquake in Armenia in the 1990s, for which he received several honorary doctorates from its medical institutions, its Presidential Citation and the Humanitarian Award from the American Association of Neurological Surgeons.
Eugene D. McGahren Jr., retired attorney, arbitrator and judge, Yonkers, N.Y., on January 2, 2015. A graduate of Roosevelt H.S., McGahren earned a degree from the Law School in 1952 before serving as a lieutenant in the Navy and Merchant Marines. After returning from two tours around the world, including time in the Korean War, he had a lengthy and successful career as an attorney at Sperry Rand and later as an arbitrator and judge. His passion for the law was matched only by his enthusiasm for aviation (he was a private pilot), travel and family gatherings. He and his wife of 57 years, Elizabeth, enjoyed many vacations around the globe. She survives him, as do his children, Eugene D. III, Thomas, Kevin, Brian, Paul and Peter; 10 grandchildren; brothers, George, Richard and Kenneth; and several daughters- and sisters-in-law. Memorial contributions may be made to The Lancaster General Health Foundation, Attn.: Myles McGahren, 609 N. Cherry St., PO Box 3555, Lancaster, PA 17604- 3555, or The UVA Children's Hospital, Attn.: Eugene D. McGahren Jr., 1215 Lee St., Charlottesville, VA 22908 or childrens.uvahealth.com.
Robert J. Vellvé, retired educational equipment exporter, Paris, France, on March 20, 2015. Born April 8, 1925, and raised in New York City, the son of French and Spanish parents. Vellvé interrupted his collegiate track for the Army in WWII, serving as a light artillery sergeant in Patton's army in the Battle of the Bulge. Recognizing his family roots, while returning from Germany following VE Day, Vellvé stayed on in Paris to serve a second tour, participating in the U.S. effort to stabilize Europe, to which he returned in retirement. After graduation, Vellvé entered his father's exporting business on Beaver Street in lower Manhattan. He met his wife, Angelita, there shortly thereafter, and they enjoyed 63 years of marriage, raising four children in Garden City, Long Island. Vellvé traveled extensively throughout the Southern Hemisphere, principally as a sales representative for American Seating Co. products. At retirement in 1984, Vellvé moved his family to Paris, where he toured widely. Before his health declined, Vellvé assisted with interviews and acceptance coaching of French applicants to the College. He is survived by his wife; two daughters; two sons; and six grandchildren.
1953
Julius "Jules" L. Ross, retired financial executive, New York City, on December 4, 2014. Born in the Bronx, Ross was a retired Air Force officer, avid sports fan and voracious reader. A 1954 alumnus of the Business School, Ross had a successful business career and then devoted his time to reading, playing bridge, attending Torah study and enjoying the company of his wife of 36 years, Carole; children Jennifer and her husband, Michael, Peter and his wife, Barbra, and David and his wife, Jessica; five grandchildren; brother, David Rosensweig; and friends.
1954
Richard J. Rudolph, engineer, Houston, on January 30, 2015. Born on October 3, 1932, in Long Island City, N.Y., Rudolph spent his childhood in Flushing, enjoying summers at Little Neck Bay fishing, clamming and exploring the bay on a boat he built. After graduating from Bayside H.S. in 1949, he studied chemical engineering at Columbia. He began his career with Mobil but spent most of it in metallurgy with Huntington Alloys. In 1960, Rudolph moved to Houston, where he began his family. As an adult, he learned to speak Spanish and Portuguese fluently, in addition to German, which he could speak from childhood. He enjoyed travel, and his love of Mayan ruins led to one of the biggest adventures of his life: a three-week canoe trip down the Usumacinta River between Mexico and Guatemala with four close friends in 1977. Rudolph is survived by his wife, Dianna; children, Kristen, Bill and Susan; and sister, Mary. He was predeceased by a son, Richard. Memorial contributions may be made to Border Collie Rescue Texas (bcrescuetexas.org).
1955
Richard B. Knapp, physician, New York City, on November 29, 2014. Knapp graduated from New York Medical College (NYMC) and completed a residency in anesthesia at Cornell-New York Hospital. His distinguished medical career included being professor and chairman of anesthesiology at West Virginia University Medicine. Knapp was a medical naval officer during the Cuban Missile Crisis. He and his wife of 61 years, Harriett, started and maintained for 13 years a medical program on the Caribbean island of Barbuda. Knapp authored The Gift of Surgery to Mankind: A History of Modern Anesthesiology. He enjoyed teaching medical students, residents and other physicians, for which he received the Distinguished Alumni Medal from NYMC. Knapp loved travel and was a sports enthusiast. His wife survives him, as do his daughters Carolyn Green and Pamela Townsend Jenkins; son, Benjamin; two grandchildren; and brother, Robert. He was predeceased by his daughter Laurie. Memorial contributions may be made to the Leukemia & Lymphoma Society.
1960
Stephen B. Brown, attorney, New York City, on December 27, 2014. Born in Brooklyn, N.Y., and a lifelong New Yorker, Brown played basketball at Columbia and attended NYU Law School. He earned a second bachelor's, a B.S. in 1961 from Engineering. For many years, Brown was general counsel at Champion International, and after retirement was town attorney for Southampton, N.Y. He claimed the "World Record for Grandparent Attendance" at baseball, basketball, lacrosse, tennis and golf events along the Eastern Seaboard, where his five grandchildren participated during the last decade. They survive him, as do his wife of 51 years, Linda Sirota; daughters, Ali Kotin and her husband, Alan, and Jen Simon and her husband, Neal; and brother, Harvey.
Elliot M. Olstein, attorney, Butler, N.J., on November 27, 2014. Born in the Bronx, N.Y., on August 15, 1939, Olstein graduated from DeWitt Clinton H.S. He earned a B.S. in 1961 from Engineering, a J.D. from Georgetown in 1965 and an LL.M. in taxation in 1977 from NYU. He was a partner in the firm of Carella, Byrne, Cecchi, Olstein, Brody & Agnello in Roseland, N.J. Olstein had broad experience in intellectual property law and was an expert in chemical and biochemical inventions, with particular emphasis on their medical applications. He is survived by his wife, Joan; sons, Erik and his wife, Kathleen, and Jon and his wife, Laura; and five grandchildren.
1962
Harvey J. Goldschmid, law professor, New York City, on February 12, 2015. Goldschmid was born on May 6, 1940, in the Bronx, N.Y., where his father was a furrier and a postal worker. Goldschmid said in an SEC Historical Society interview he knew he wanted to be a lawyer from the time he was 12. He earned a degree in 1964 from SIPA and another in 1965 from the Law School. Goldschmid joined the Law School faculty in 1970 and became the Dwight Professor of Law in 1984. He was general counsel of the U.S. Securities and Exchange Commission from 1998 to 1999 and a special senior adviser to the chairman, Arthur Levitt Jr., in 2000. Goldschmid, a Democrat, was named to the SEC by President George W. Bush in 2002, just after the President had signed one of the most sweeping federal securities laws ever enacted, the Sarbanes-Oxley Act. He was a commissioner from 2002 to 2005. After he returned to the Law School to teach antitrust and corporate and securities law, Goldschmid was also a policymaking consultant. He is survived by his wife, Mary; and sons, Charles '99, LAW'04; Paul BUS'06, LAW'06; and Joseph BUS'14, LAW'14.
— Lisa Palladino
Obituary Submission Guidelines
Columbia College Today welcomes obituaries for graduates of Columbia College, the undergraduate liberal arts college of Columbia University in the City of New York. CCT does not publish obituaries for undergraduate or graduate alumni of any other Columbia University school. Word limit is 150; text may be edited for length, clarity and style at the editors' discretion. Links and/or addresses for memorial contributions may be included. Please fill out the Submit an Obituary form.

Published three times a year by Columbia College for alumni, students, faculty, parents and friends.
Columbia Alumni Center
622 W. 113th St., MC 4530, 4th Fl.
New York, NY 10025
212-851-7852
cct@columbia.edu

Columbia Alumni Center
622 W. 113th St., MC 4530, 4th Fl.
New York, NY 10025
212-851-7488
ccalumni@columbia.edu