Expanding Opportunities for Our Students
This past summer, my son Colin GS'17 took Art Humanities and Music Humanities at Reid Hall in Paris. Colin and his classmates, 18 Columbia College and fellow GS students, spent six weeks studying the great composers and artists — as they are studied by every Columbia College student — but with the special addition of visiting important monuments and museums, and seeing performances, in Paris and the surrounding region.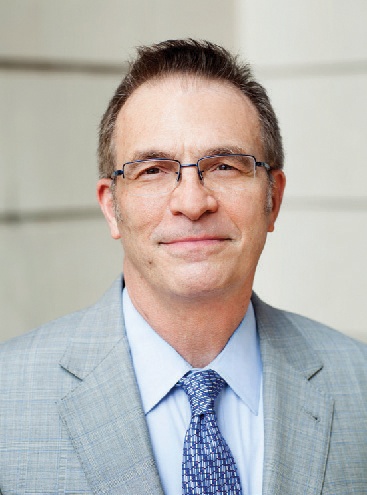 This was the first summer that the College offered Art Hum and Music Hum together in Paris, and the first year we offered any part of the Core Curriculum abroad (beginning with individual Art Hum and Music Hum classes during the Spring 2015 semester). Colin and his classmates were lucky to have the opportunity to study with two of our most renowned faculty: Robert E. Harrist Jr. GSAS'81, one of the leading scholars on Chinese painting and calligraphy, who is profiled in this issue, and Susan Boynton, an expert on both liturgy and music in medieval Western monasticism, and music and childhood. And the students were able to extend their coursework beyond the classroom, from the collections at the Louvre to Monet's home in Giverny.
Expanding opportunities within the Core and beyond Morningside Heights, as we have with our new Reid Hall program, are two goals of Core to Commencement, the campaign we launched on November 20. Core to Commencement aims to strengthen what I think can justifiably be called the world's greatest undergraduate experience by bringing the students who can best contribute to and profit from the unique College experience to campus; by supporting the great scholars who teach, advise and mentor our students; by increasing opportunities beyond the classroom through internships, research projects, fellowships and global experiences; by sustaining our unique Core; and by maintaining the financial aid that makes a Columbia College education accessible to so many.
Our goal as an institution is to prepare students for a future world that they do not know and cannot conceive. We need to teach students to communicate and work with people who hold opinions different from their own, to adapt to unfamiliar circumstances, to navigate complex situations. We need to offer guidance for how to build what Plato called "the Good Life." These are skills that students gain through the Core, as they delve into great works of literature, philosophy, music and art, and contend with their own beliefs and those of their classmates.These are skills that they gain when faced with new challenges beyond the classroom, while conducting research, working on internships or studying abroad.
This campaign will ensure the vitality of the Core Curriculum, the one formative experience that has been shared by all students and alumni of the College for nearly a century. It will expand that experience and replenish the academic departments that make it all possible, and it will provide opportunities for our students, alumni and faculty to connect and learn in new and imaginative ways. It will allow us to keep the Core true to what it always has been, while allowing the College to continue to adapt to a changing world and prepare our students for the unknown and the unanticipated.
To do all of this, we are depending on you, our committed alumni, parents and friends. This year, you relaunched Columbia College Women, you provided internships and mentoring through the Columbia College Alumni-Sponsored Student Internship Program and you gave nearly $3.8 million on Columbia Giving Day, topping the leaderboard for the fourth consecutive year. Columbia College continues to attract outstanding students and faculty and to rank with the best institutions in the world. The College is part of a great university, renewed by the Columbia Campaign, the network of Global Centers and the new Manhattanville campus. Our global profile is rising, with faculty and students winning international awards and propelling scholarship around the world. And our alumni engagement and support is accelerating, with the Columbia College Alumni Association's strategic plan to drive it.
This is the College's moment, and we are relying on you to support our future. I hope you will visit college.columbia.edu/campaign to learn more about our campaign, about our values and about our commitment to our students, our faculty and our education. And I hope you will continue to help us build the best undergraduate experience for our students.
James J. Valentini
Dean

Published three times a year by Columbia College for alumni, students, faculty, parents and friends.
Columbia Alumni Center
622 W. 113th St., MC 4530, 4th Fl.
New York, NY 10025
212-851-7852
cct@columbia.edu

Columbia Alumni Center
622 W. 113th St., MC 4530, 4th Fl.
New York, NY 10025
212-851-7488
ccalumni@columbia.edu