Pure Act: The Uncommon Life of Robert Lax ['38] by Michael N. McGregor SOA'97. Lax, an experimental poet, is known in the United States mainly as the best friend of Trappist monk Thomas Merton '38. But this singular man — whose life as an artist and spiritual seeker took him from the halls ofThe New Yorker, into the company of a traveling circus, to a remote Greek island — warrants attention in his own right (Fordham University Press, $34.95).
Freedom and the Self: Essays on the Philosophy of David Foster Wallace edited by Steven M. Cahn '63 and Maureen Eckert. "Leaning how to think really means learning how to exercise some control over how and what you think." So said Wallace in his seminal 2005 speech to the graduates of Kenyon College. In this book, scholars examine the late writer's abiding concern for the importance of free choice, and other themes (Columbia University Press, $25).
Down in Laos: Heroism & Inspiration During the Vietnam War by Francis J. Partel Jr. '63. This fictional action-thriller follows what happens when a downed Navy pilot becomes a prisoner of the Pathet Laos. The author, himself a Navy veteran, draws on research as well as his own experience in the Gulf of Tonkin to render the story in vivid and historically accurate detail (Navy Log Books, $29.95).
Against Time: Letters from Nazi Germany, 1938–1939 by Francis W. Hoeber '65. Johannes Höber left Nazi Germany for America on November 12, 1938; his wife and 9-year-old daughter followed the next September. This collection of 135 letters, discovered by their son — author Hoeber — chronicles the couple's separation and acclimation to a new country (American Philosophical Society Press, $37).
Sinatra's Century: One Hundred Notes on the Man and His Worldby David Lehman '70. Rediscover "Old Blue Eyes" through the eyes of another — lifetime fan and prominent poet Lehman. In celebration of what would have been Sinatra's 100th birthday this December, the author offers reflections on the entertainer's career in music and movies; his relationships, both romantic and Rat Packian; and his signature style and influence (HarperCollins, $24.99).
Two Men Fighting in a Landscape by Bill Christophersen '71. An imagined debate with Robert Frost is among the entries in this poetry collection from the Pushcart Prize-nominated Christophersen. The 50-plus works toggle between experimental sonnets, free verse and traditional forms (Aldrich Press, $17).
Heal Your Hips: How to Prevent Hip Surgery and What to Do if You Need It by Dr. Robert Klapper '79 and Lynda Huey. Klapper, chief of orthopedic surgery at Cedars-Sinai Medical Group in Los Angeles, and his co-author offer this second edition of their 1999 health and fitness guide. This updated version includes fundamental concepts from the original as well as breakthroughs in the orthopedic field (Turner Publishing Co., $17.95).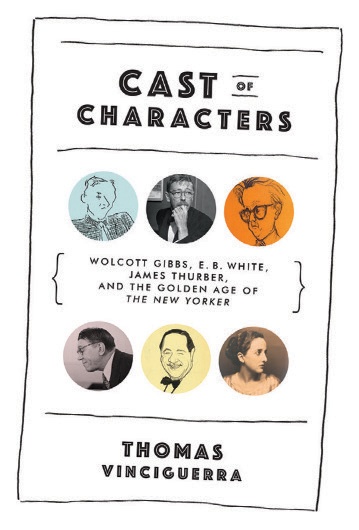 Cast of Characters: Wolcott Gibbs, E. B. White, James Thurber, and the Golden Age of The New Yorker by Thomas Vinciguerra '85. Founded in 1925, The New Yorker came into its own in the period between the Jazz Age and the end of WWII. Vinciguerra chronicles how the eponymous trio, described by founding editor Harold Ross as his staff "geniuses," and their colleagues shaped the magazine's unique style (W.W. Norton & Co., $27.95).
Spectacles of Themselves: Essays in Italian American Popular Culture and Literature by George Guida '89. What can a study of the dialect in Martin Scorsese's Goodfellas tell us about the characters and their world? How did singer Louis Prima's swinging, multi-lingual style work to draw in audiences — and what message does it send about ethnicity? The author examines these and other questions (Bordighera Press, $18).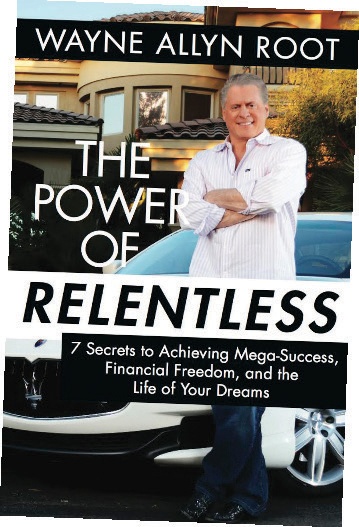 The Power of Relentless: 7 Secrets to Achieving MegaSuccess, Financial Freedom, and the Life of Your Dreams by Wayne Allyn Root '83. Conservative commentator Root delivers this highoctane treatise outlining his essential principles for accomplishment in business and beyond. Chapters cover topics from goal-setting to preparation to branding. Case in point: Ralph Lifshitz-turned-Lauren (Regnery Publishing, $27.99).
Strange Tools: Art and Human Nature byAlva Noë '86. How can creative works be used to understand what makes us human? Philosopher and neurologist Noë undertakes a wide-ranging investigation in pursuit of the answer. Insights come from sources as diverse as Cézanne, Bruce Springsteen and Rosemary's Baby (Hill and Wang, $28).
With Animal by Carol Guess '90 and Kelly Magee. This short story collection conjures a world where human parents have animal offspring. From bees to sheep and squirrels, strange pregnancies give way to the practicalities and poignancies that come with raising any child. When you're having a dragon, even extra-hot salsa tastes mild (Black Lawrence Press, $15.95).
The Appearance of Annie van Sinderen by Katherine Howe '99. The New York Times bestselling author's latest YA novel focuses on two central characters: Annie, a teenage girl living on the Bowery in 1825, and Wes, a documentary film student in present-day NYC. It's no spoiler to say the story, which opens with a séance, takes a supernatural turn. The bigger secrets go much deeper (G.P. Putnam's Sons, $18.99).
— Alexis Tonti SOA'11

Published three times a year by Columbia College for alumni, students, faculty, parents and friends.
Columbia Alumni Center
622 W. 113th St., MC 4530, 4th Fl.
New York, NY 10025
212-851-7852
cct@columbia.edu

Columbia Alumni Center
622 W. 113th St., MC 4530, 4th Fl.
New York, NY 10025
212-851-7488
ccalumni@columbia.edu