Columbia College Today is changing. The CCT staff has spent much time during the past two years examining every aspect of the magazine, from content to design to distribution, trying to ensure that the publication we create for you, our readers, is fresher, more inviting, more contemporary and more engaging. The new CCT remains a work in progress, but with this issue we are proud to unveil a new look that you can see on every page, from the CCT nameplate on our cover, to new page designs and graphic treatments, to a cleaner look for Class Notes.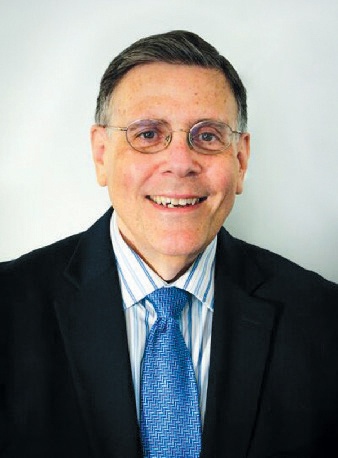 This redesign is CCT's first in nearly two decades. There have been changes and tweaks along the way, to be sure, but never an overhaul. To borrow from The New York Times when it unveiled its redesigned magazine,"We have used the hammer and the tongs but perhaps not the blowtorch; we sought to manufacture a magazine that would be unusual, surprising and original but not wholly unfamiliar. It would be a clear descendant of its line." We are proud of what CCT has done so well through the years in connecting our readers to one another and to the College, and we wanted to retain the best of the past, supplement it with the product of new thinking and new ideas, and present it all in a way that would appeal to readers of all ages.
Take our new nameplate, for example. We're still Columbia College Today, but we on the staff have always called the magazine by its initials and we want you to feel as friendly with it and as close to it as we do. We were wowed when we saw the acronym approach, and we hope you will react the same way.
To lay the groundwork for this redesign, we conducted readership surveys to ascertain what you like about the publication and where you would like to see improvement, in content as well as in presentation. On a parallel track, we conducted an intensive study of other alumni magazines, not only from Ivy League schools but also from colleges and universities throughout the country. We looked beyond academia, too, to publications of other nonprofits such as museums and foundations, and to commercial magazines that have survived, and in many cases, have thrived in recent years. All of this was done to help inform rather than dictate our thinking about what we wanted CCT to be, not just in print but also online (an updated CCT website will be coming in 2016). And of course we also took a critical look at our own magazine, its strengths and weaknesses, what areas we felt were working well and where improvement was needed.
To be clear, we're talking about more than packaging. We looked at every element of our magazine with a discerning eye, asking not only how best we could present something but also whether it was still worth presenting or whether the space could be put to better use. Simply put, are we giving you what you want to read? Publishing a first-class magazine is an expensive and time-consuming effort, but it is worth it when we connect with you, our readers, and when we connect you with fellow alumni and with the College.
And survey results confirm that CCT is connecting with the vast majority of you. In two surveys conducted during the past three years, the majority of respondents indicated CCT was their primary source for news and information about Columbia College. Nearly all said they read all four issues each year, and 60 percent said they spent 30 minutes or more with each issue. Class Notes was rated the most compelling section by the most respondents, with articles about alumni achievements, student life, history/traditions and the Core Curriculum also getting high marks. When asked about print versus online distribution, 90 percent of respondents in our most recent survey said they wanted to receive a print edition of CCT — a number made all the more remarkable by its coming in response to an electronic survey.
With that mandate, we set about the work of renewing and reinvigorating CCT. In recent issues, you may have noticed increased coverage of students, faculty and academics (especially the Core), and more graphic, eye-catching story treatments. That was dipping our toes in the water; with this issue we dive all the way in, with significant changes throughout the magazine in the design, organization and presentation of features, news items, columns and departments. We've also added new elements, such as "Heard on Campus," which chronicles just a few of the amazing speakers who come to campus each quarter, and "Did You Know?," which highlights a fun and interesting Columbia fact.
Recently, we made the difficult decision to change designers, believing that fresh eyes and a new perspective were needed to help us achieve what we seek. All of us on the CCT team thank and acknowledge the hard work and creative efforts of our previous art director, Linda Gates, of Gates Sisters Studio, who has been a part of the CCT family for more than two decades and done yeoman work throughout that time. Linda and her sisters Kathleen Gates and Susan Gates became more than trusted colleagues through the years; they were valued friends.
Joining the CCT family as art director is Eson Chan. Eson is an award-winning designer who worked for 10 years with Columbia magazine; his other credits include the alumni magazines of Brandeis and Northeastern as well as Columbia Medicine and Columbia Nursing. In the last few months Eson has become an integral member of our team, participating in our weekly planning meetings, offering suggestions and bringing a different perspective to what we do. Eson's ideas can be seen throughout this issue, with more to come.
We hope you are as excited as we are with the launch of this new chapter in CCT's life. Let us know what you think: cct@columbia.edu.

Alex Sachare '71
Editor in Chief

Published three times a year by Columbia College for alumni, students, faculty, parents and friends.
Columbia Alumni Center
622 W. 113th St., MC 4530, 4th Fl.
New York, NY 10025
212-851-7852
cct@columbia.edu

Columbia Alumni Center
622 W. 113th St., MC 4530, 4th Fl.
New York, NY 10025
212-851-7488
ccalumni@columbia.edu