Editor's note: In recognition of the toll taken by the Covid-19 pandemic, CCT will continue to acknowledge those in our community who have died from complications of the virus in our online feature "Lions We've Lost."
---
1952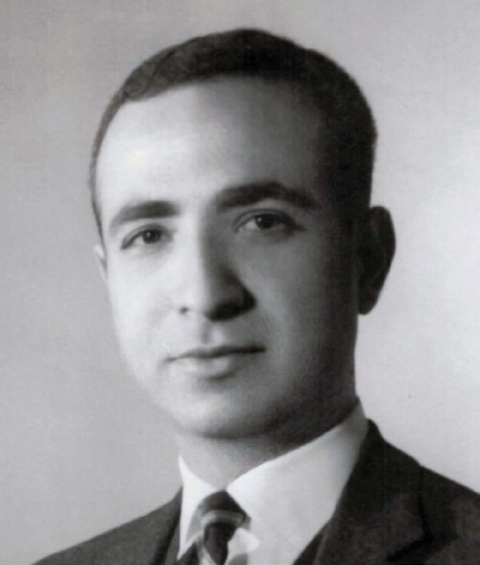 George E. Economakis,
businessman, Athens, Greece, on November 5, 2020. Born on August 2, 1930, in Suez, Egypt, Economakis majored in economics and earned a master's in banking and finance from the Business School, also in 1952. He was a varsity fencer and a member of Phi Beta Kappa. Economakis began his business career as a banker in Egypt and then moved to Greece, where he was a ship owner. He was a lover of horses, history, genealogy, classical music and opera. Economakis is survived by his sons, Evelpides GSAS'94 and his wife, Iulia, Richard and his wife, Diane, and Andrew '87 and his wife, Lito; brother, Alexander, and his wife, Tara; five grandchildren; and several nieces and nephews.
---
1953
Seymour L. Hendel, attorney and judge, New London, Conn., on October 25, 2020. Hendel was a pillar of the community who graduated from the Bulkeley School in New London. Following graduation from Harvard Law, he returned to New London to practice law and raise his family near his parents and in-laws. After several decades, Hendel was appointed to the Connecticut Superior Court, where he served as presiding judge on both the criminal and civil divisions and as administrative judge, finishing his career as a senior judge. Hendel believed in giving back to the community and did so in many ways. He actively supported Columbia College and cheered on the football team. He also supported the Eastern Connecticut Symphony, Temple Emanu-El, and many arts and cultural organizations. Hendel organized and was the first president of the Jewish Community Council of Greater New London and was president of the Eastern Connecticut Symphony, among other leadership roles. He is survived by his wife of 69 years, Patricia; sons, Douglas and his wife, Ellen Lautenberg, and Clifford and his wife, Catherine Armand; daughter, Caroline, and her husband, John Wysolmerski; seven grandchildren; and one great-grandchild. Memorial contributions may be made to the Eastern Connecticut Symphony, 289 State St., New London, CT 06320, or Temple Emanu-El, 29 Dayton Rd., Waterford, CT 06385.
Robert A. Prendergast, physician and marine researcher, Falmouth, Mass., on May 4, 2020. Prendergast was coxswain and crew captain during his senior year and left a lasting legacy to Columbia alongside the Harlem River, where he was one of the original painters of the blue and white C that adorns the Spuyten Duyvil cliff across from Baker Athletics Complex. After he graduated from Boston University School of Medicine, Prendergast became a captain in the U.S. Army Medical Corps stationed at Walter Reed AMC. He subsequently joined the Department of Ophthalmology and Pathology at The Johns Hopkins University as a research and teaching professor. Later, he was an adjunct senior scientist at the Marine Biological Laboratory in Woods Hole, Mass., where he worked with Dr. Jack Levin, also of Johns Hopkins and the MBL, in endotoxin research with horseshoe crabs. Prendergast was on the laboratory's marine resources committee 1978–82, was a member of the MBL's discovery campaign steering committee and was elected to its Board of Trustees in 2005. He is survived by his nieces, Laura '88 and Cathy. Memorial contributions may be made to Feeding America.
---
1954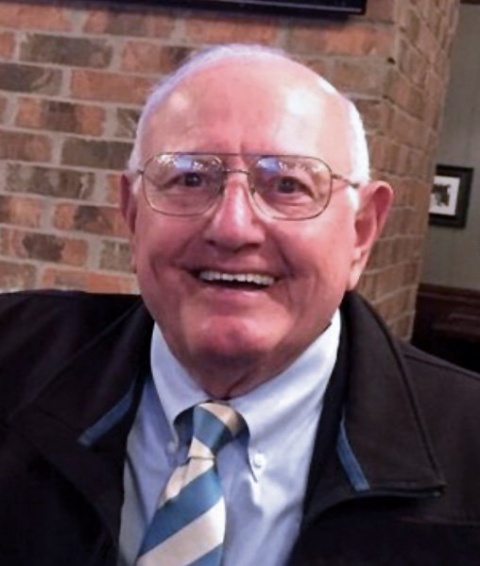 Walter A. Bossert Jr.,
attorney, Lincoln, Mass., on October 10, 2020. Born in New York City on October 5, 1932, Bossert majored in economics and served in the Air Force 1954–57 as a lieutenant commander and top-secret security officer during the Korean War, most notably at Rushmore Air Force Station during the Suez Crisis of 1956. After graduation from the University of Virginia Law School in 1960, Bossert worked 34 years at the New York law firm of Gould & Wilkie, 19 as senior partner. He was general counsel to well-known corporations including Associated Dry Goods and its principal division, Lord & Taylor; Tiffany & Co.; and Central Hudson Gas & Electric. In 1980, Bossert and his partner, Davison Grant, teamed with renowned attorney Telford Taylor, chief prosecutor of the Nuremberg Trials, to successfully argue the case
Central Hudson Gas & Electric Corporation v. Public Service Commission of New York
before the U.S. Supreme Court; the landmark First Amendment rights case is still studied in law schools. Bossert is survived by his wife, Mariel; son, William; and daughters, Ellen '86 and Laura. Memorial contributions may be made to Lyrica Boston, Inc., 53 South Great Rd., Lincoln, MA 01773.
---
1956
Harold B. Markowitz, orthopedic surgeon, Beverly Hills, on January 19, 2020. Born in Cleveland, Markowitz graduated from Case Western Reserve Medical School in 1960 and moved to Los Angeles in 1961 to complete his medical residency at Los Angeles County Medical Center. He was a captain in the Air Force and was chief of orthopedic surgery at Plattsburgh (N.Y.) AFB. After military service, he entered private solo practice in the Los Angeles area and was on staff at many local hospitals, including Cedars-Sinai Medical Center, for more than 40 years. He was an attending physician of orthopedic surgery at UCLA, a fellow of the American Academy of Orthopaedic Surgeons and of the American College of Sports Medicine, and a diplomate of the Arthroscopic Board of North America. Markowitz was devoted to his family and his Jewish faith, first as a member of Beth Jacob Congregation and later as a member of the Beverly Hills Synagogue. He is survived by his wife of 51 years, Vera; sons, David and his wife, Sara, and Steven and his wife, Michelle; daughter, Susan, and her husband, Ira; and six grandchildren.
Socrates Nicholas, market researcher, New York City, on October 19, 2020. Born on July 11, 1934, in Brooklyn, N.Y., to Greek immigrants, Nicholas spent his child- hood working after school in his parents' florist shop with his brother, Theodore, who predeceased him. He founded Nicholas Research Associates International, which pioneered qualitative market research and provided services for Fortune 500 companies for decades. Nicholas was on the Columbia University Board of Trustees for five years and was a member of The 1754 Society. He had a deep concern for social justice and education reform, and was a Life Trustee of Oliver Scholars, which prepares high-achieving Black and Latino students from underserved New York City communities for success at top independent schools and prestigious colleges. Nicholas was a passionate lover of theater and music, particularly the opera, and for 25 years was on the Advisory Board of the Metropolitan Opera. It was said his presence could fill a room — he was warm, witty, firm of opinion, and as generous as it was possible to be. He is survived by his spouse, Gerard Bell, with whom he spent 42 years traveling the world and entertaining friends in their New York and Connecticut homes.
---
1959
J. Michael Stern, government official and analyst, Washington, D.C., on August 2, 2020. Born on September 5, 1938, in Leipzig, Germany, Stern and his family emigrated to the United States and settled in Clarence, N.Y. He majored in French and earned an M.A. from GSAS in 1961. Commencing with positions in the budget and legislative branches of the former Department of Health, Education and Welfare, Stern developed a distinguished career in government that included serving as staff director of the Senate Finance Committee under Sen. Russell Long (D-La.). He later was a legislative analyst for the Investment Company Institute. For more than 50 years, Stern was a prominent member of his synagogue, Adas Israel Congregation, where he and his wife of 60 years, Joyce (née Duran), were among the founding families of the lay-led prayer service. A gifted scholar and linguist, Stern mentored hundreds of congregants and was recognized by the synagogue in 2018 as a Master Teacher. He is survived by his wife; sister, Raya; son, Avidan, and his wife, Linda; daughter, Lise; and five grandchildren. Memorial contributions may be made to Adas Israel Congregation, 2850 Quebec St. N.W., Washington, DC 20008, or to Our Place of New Trier, 370 Chestnut St., Winnetka, IL 60093.
---
1963
Steven J. Shirk, teacher, Clamart, France, on September 5, 2020. Born in Brooklyn, N.Y., on December 13, 1942, Shirk pursued graduate studies in psychology at Temple and spent most of his career at the American School of Paris as a psychologist, teacher and guidance counselor. In retirement, he lived outside Paris and volunteered as a listener at SOS Help. "He was a faithful friend who treasured his many connections with kindred spirits around the world," recalled his nephew, Ben Wildavsky. "From his quick wit to his lively intelligence — and his willingness to burst into song at the slightest pretext — Steve had many wonderful and memorable qualities." In addition to Wildavsky, Shirk is survived by a cousin and a great-nephew. Memorial contributions may be made to the Columbia College Fund (college.columbia.edu/givenow), The Louis August Jonas Foundation or Doctors Without Borders.
---
1966
Stephen A. Lesser, architect, East Hampton, N.Y., on July 12, 2019. Born on July 15, 1944, in Bethesda, Md., Lesser studied under renowned modernist architect Charles Gwathmey, his undergraduate thesis advisor at Columbia. In 1971 Lesser earned a master's at Harvard and then worked at several Boston firms including Benjamin Thompson and Associates, where he was a project architect of Faneuil Hall Marketplace. In 1975 he moved to New York and joined Richard Meier Associates, where he honed his Corbusian style in residential and commercial buildings. After time as a director at Rivkin/Weisman, in 1986 Lesser formed Nagel and Lesser, Architects, in East Hampton, and since 1994 he had been a sole practitioner. His wife, Celia M. Josephson, said that he "strove for a clarity of line and a density of ideas to unify the elements within each building and project." Lesser's first marriage, to Ellen McClelland, ended in divorce. In addition to his second wife, he is survived by his son, Jonathan '17, SIPA'20; daughters, Alexandra and Emma; and sister, Katherine.
---
1971
Timothy J. DeBaets, entertainment attorney, Manhattan Beach, Calif., on September 27, 2020. DeBaets was a partner of Cowan, DeBaets, Abrahams & Sheppard, first representing clients in the world of dance at its New York office and then extending that to lm, theater and television when he relocated to its Los Angeles office. He is survived by his wife, Kathy Oh; and their twins, son, Joseph, and daughter, Juliet.
— Alex Sachare '71
Obituary Submission Guidelines
Columbia College Today welcomes obituaries for graduates of Columbia College, the undergraduate liberal arts college of Columbia University in the City of New York. CCT does not publish obituaries for undergraduate or graduate alumni of any other Columbia University school. Word limit is 150; text may be edited for length, clarity and style at the editors' discretion. Links and/or addresses for memorial contributions may be included. Please fill out the Submit an Obituary form.

Published three times a year by Columbia College for alumni, students, faculty, parents and friends.
Columbia Alumni Center
622 W. 113th St., MC 4530, 4th Fl.
New York, NY 10025
212-851-7852
cct@columbia.edu

Columbia Alumni Center
622 W. 113th St., MC 4530, 4th Fl.
New York, NY 10025
212-851-7488
ccalumni@columbia.edu