| | | | | | | |
| --- | --- | --- | --- | --- | --- | --- |
| | | || | | || | | |
OBITUARIES

1926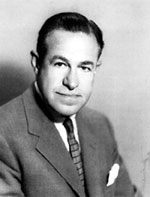 Leon Quat, attorney, Austerlitz, N.Y., on April 21, 2000. Quat graduated from the Law School with honors in 1928 and was editor of the Columbia Law Review from 1927–28. He was a member of the NYS Bar Association and its Trust and Estates Law Section as well as the N.Y. County Lawyers and its Surrogate's Court Committee and Estate Planning Council. Quat specialized in wills, estates and family matters at the firm of Davis & Quat. He was an active leader in the local and national progressive communities and chaired the Great Neck (N.Y.) Forum, which from 1956–83 brought controversial speakers to Great Neck during the years of the civil rights, peace and women's liberation movements. Quat was on the board of trustees of the National Lawyers Guild and a member of the Lawyers Committee on Nuclear Policy, the American Civil Liberties Union and the National Emergency Civil Liberties Committee and was a director of Sane/Peace Education Fund. He is survived by his wife of 60 years, Helen (Shapiro); children, Daniel and Joanna; and a grandson.

1929

Paul Schweitzer, retired educator, Pelham, N.Y., on February 18, 2004. Schweitzer, who also was known as Henry Paul Schweitzer, grew up in New York City and was the son of Henry G. Schweitzer M.D. (P&S Class of 1901). He received an M.A. and a Ph.D. in English literature from Fordham, which awarded him an honorary Doctor of Letters in 1968 and the Fordham University School of Education Alumni Association Kathryn I. Scanlon Award after he retired. Schweitzer spent his career teaching in New York City schools: He taught English at DeWitt Clinton H.S. from 1931–41 and creative writing at William Howard Taft H.S. from 1941–49, and chaired the English department at the Bronx H.S. of Science from 1949–58. He was principal of Morris H.S. from 1958–69, and from 1969–79 was a professor in the Fordham Graduate School of Education. Schweitzer retired in 1979; but into his 90s, he was in touch with some of his former students, most of whom were by then grandparents. He is survived by his wife, the former Eloise Ullrich; children, Paul A., John H., Dorothy C., Philip E., Thomas A., Eloise Bates and Andrea Fentress; and 13 grandchildren, including Thomas P. Schweitzer '08E.

1939

Phillip Richard Apffel, physician, Redwood City, Calif., on February 17, 2004. Apffel, who went by his middle name, was born on June 9, 1916, in Bayonne, N.J. He received a B.S. from the School of Optometry in 1937 and an M.D. from New York Medical College in 1942. He received his diplomate from the National Board of Medical Examiners in 1943. He served five years in the Navy on ships in Okinawa and Hiroshima, and then served in the Naval Reserves for 25 years. He successfully fought its forced retirement policy and received special exemption from the Secretary of the Navy with Presidential approval. Apffel retired from the Navy as a captain in the Medical Corps. Apffel interned at Paterson General Hospital (N.J.) and the U.S. Naval Hospital in Philadelphia. He was the psychiatrist at Westborough State Hospital in Massachusetts, a fellow in child guidance at the University of Maryland Medical School Psychiatric Clinic, a director of the Tulsa Child Guidance Clinic and had a private practice in child psychiatry in New Jersey for more than 40 years. Apffel consulted for 31 years with the Essex County Youth House and numerous other organizations. An amateur photographer, his collection of photos taken in the aftermath on the atomic bomb on Hiroshima was among his prized possessions. Apffel and his wife resided in Radburn, N.J., for more than 50 years prior to their relocation to California. A lifelong student, he continued taking courses in medicine and psychiatry after his retirement. Apffel is survived by his wife of 61 years, Claire B. (Aprile); son, Rick, and his wife, Jeanne; son, Keith, and Sue Bonk; daughter, Barbara, and her husband, Gerald Pierce; brother Russell, and his wife, Henrietta; and two granddaughters. Memorial contributions may be made to Fair Lawn Mental Health Center, 17-07 Romaine St., Fair Lawn, NJ 07410 or the American Cancer Society.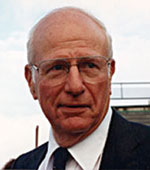 Franklin Robinson, physician and professor, Woodbridge, Conn., on August 30, 2003. Robinson earned his M.D. in 1942 from Cornell and received his neurosurgical training at St. Vincent's Hospital in New York City. He served as a surgeon with the U.S. Army Air Force from 1943–46. Robinson went to Yale in 1950 to serve as research fellow in neurophysiology. He was clinical professor of neurosurgery at the Yale School of Medicine and attending neurosurgeon at Yale-New Haven Hospital. For more than four decades, Robinson was chief of the Section of Neurological Surgery at St. Raphael's Hospital. He was senior consultant in neurosurgery at Griffin Hospital in Derby and was a consultant at Veteran's Memorial Hospital Medical Center in Meriden. Robinson also served on the clinical faculty of the department of pathology (neuropathology). Among Robinson's other professional and community activities, he was president of the Connecticut Academy of Arts and Sciences from 1997–2002. An avid sailor and sailboat racer, Robinson also was an accomplished amateur photographer. He is survived by his wife, Gloria; son, Geoffrey; daughter, Dorothy; two granddaughters; and a great-grandson. He was predeceased by a daughter, Helen; and a brother, George.

1948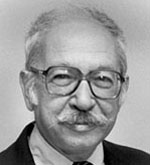 Louis T. Milic, retired professor, Cleveland Heights, Ohio, on December 31, 2003. Milic was born in Split, Yugoslavia. He attended school in France and moved to New York with his mother and sister in 1936 at 13. He received his M.A. and Ph.D. in English and comparative literature from GSAS in 1950 and 1963, respectively, with time out for WWII, during which he learned Arabic and was a translator in Iran for the U.S. Army Air Corps. Milic taught at Teachers College from 1955–69. From 1969–78, he chaired the English department at Cleveland State University (CSU) and served on its faculty until his retirement in 1991. His studies focused on 18th-century literature. Milic's work, A Quantitative Approach to the Style of Jonathan Swift, was among the first studies to use computer analysis in the humanities. He authored three books on stylistics, edited a number of other volumes and published more than 50 scholarly articles. Milic founded and presided over the Cleveland Eighteenth-Century Society. At CSU, he co-founded and co-edited The Gamut, a quarterly journal of ideas and information, which was published for 12 years, until 1992. Milic supported the CSU Poetry Center and helped make it an organization of national prominence. He received IBM and National Endowment for the Humanities fellowships and held membership in a number of professional organizations. Milic is survived by his wife of 33 years, Jan Lundgren; daughters, Barbara McCray, Pamela Nesbitt and Antonia Masters; and five grandchildren.

1959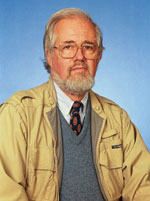 Ronald L. Brady, professor and philosopher, Pomona, N.Y., on March 27, 2003. Brady was born in New York on April 5, 1937, and raised in Yonkers. He received his College degree in English literature, and his poetry frequently was published in Columbia Review. He earned an M.A. in English literature from UC Berkeley in 1968 and a Ph.D. in philosophy from SUNY Buffalo in 1972. Brady's most recent scholarly activity included collaboration on two books; an appointment to associate member, division of invertebrate zoology, American Museum of Natural History in New York City; and lectures at the British Museum of Natural History, Regents College, London, Teachers College and various conferences in the U.S., the UK and Switzerland. He often was consulted by graduate biology and philosophy departments and spoke to groups of students at Cornell and George Washington in the last several years. Brady wrote for philosophical and biological journals, as well as scholarly essay collections. He wrote consistently from the late 1970s until 2002 on such subjects as systematics, morphology, cladistics, global patterns of life and connections between perceptions of art and science. Brady was an active member of discussion groups at the AMNH for more than 20 years, where he contributed a philosopher's frame of reference to scholarly discussions and the recent dinosaur exhibit. Brady devoted more than 30 years to Ramapo College of New Jersey, teaching courses in literature, American studies and business ethics in addition to philosophy.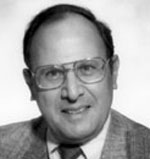 Joseph L. Fleiss, professor, Wayne, N.J., on June 12, 2003. Fleiss earned an M.S. in biostatistics in 1961 from the Mailman School of Public Health and a Ph.D. in statistics in 1967 from GSAS. He was a professor and longtime chair (1975–92) of the division of biostatistics at the School of Public Health. Under his leadership, the division began offering a Ph.D. in biostatistics in 1977. Fleiss authored two seminal biostatistics works, Statistical Methods for Rates and Proportions and The Design and Analysis of Clinical Experiments, and authored more than 150 papers on the application of statistics in fields ranging from psychiatry and cardiology to dentistry. He was a leader in mental health statistics, especially in the area of the assessment of the reliability of diagnostic categories, and the measures, models and control of errors in classification. He was one of the first to notice the equivalence of weighted kappa and the intraclass correlation coefficient as measures of reliability in categorical data. In 1997, Fleiss was awarded a lifetime achievement award from Harvard for contributions to mental health statistics. Predeceased by his wife, Isabel (Bogorad), Fleiss is survived by his children, Arthur, Deb and Elizabeth; six grandchildren; and other relatives, including a nephew, David '85. Memorial contributions may be made to the Isabel Bogorad Fleiss Cultural Arts Fund, C/O, Y.M.-Y.W.H.A., 1 Pike Dr., Wayne NJ 07470.

1963

Peter G. Gombosi, psychoanalyst and psychotherapist, Newton, Mass., on April 14, 2004. Gombosi was born in Seattle in 1941, the son of Otto Gombosi, a distinguished Hungarian musicologist, and Annie Tschopp, a violinist, a proponent of early music and the founding director of the Boston Camerata. Gombosi attended Tabor Academy, graduating in 1959 as a National Merit Scholarship finalist and winner of the physics prize. He studied physics at the College and did graduate work in psychology, earning a Ph.D. from Boston University in 1972. Gombosi entered private practice and then trained as a psychoanalyst at the New York Freudian Society. He taught for many years at the Boston Psychoanalytic Society and Institute as well as at Harvard Medical School. The father of a severely autistic boy, Andrew, Gombosi wrote a well-received paper on working with parents of autistic children, published in the Psychoanalytic Study of the Child. His hobbies were music and sailing. In addition to his son, Gombosi is survived by his wife, Carolyn (Ferris); daughter, Anne Kathryn; sister, Elizabeth; brother, Stephen; and a nephew and a godchild. Memorial contributions may be made to the New England Center for Children (c/o Roseanne Lovely/Development Office), 33 Turnpike Rd., Southborough, MA 01772-2108.

1969

Frank Stimley, attorney, Jackson, Miss., on April 24, 2004. Stimley graduated from Harvard Law School and Harvard Business School in 1973. One of the first African-American lawyers in Mississippi to receive recognition for handling financial transactions that exceeded $1 billion, Stimley, who practiced public and corporate finance law, performed bond work for the city of Jackson and other communities. He was a member of 100 Black Men of Jackson and volunteered at Stewpot Community Services, Catholic Charities, Friends of Children and the United Way. Survivors include his wife of 31 years, Cynthia (Bagwell); daughter, Kahrna Stimley Washington; son, Vincent; mother, Bernice Allen Stimley; sisters Pernila (Penny) Brown and Charlene Stimley Priester; and two grandchildren.

1998

James E. Kearney, financial associate, Bronxville, N.Y., on March 27, 2004. Kearney was an associate in the fixed income group at Salomon Smith Barney and an avid runner. Following a surgical procedure, Kearney moved to Europe to undergo experimental treatment in Brussels and to enjoy life in Paris. There, he completed his first play, Kronos and Krainos, which explores the significance of life and death. Upon his return from Europe, Kearney rejoined the Columbia community in order to attend classes and research the causes and treatments of primary brain cancer. Kronos and Krainos will be performed July 23–25 at Peter Norton Space, 555 W. 42nd St., NYC. Free tickets may be reserved at www.krainos.com. He is survived by his parents, James V. and Veronica; and sisters, Jennifer Hyde, Megan '98 and Kathleen. Memorial contributions may be made to Little Sisters of the Poor, PO Box 1002, Bronx, NY 10465.
Lisa Palladino
Other Deaths Reported
Columbia College Today has learned of the deaths of the following alumni (full obituaries will be published if information becomes available):
1929: Herbert A. Gersbach, Daphne, Ala., on December 13, 2003. Gersbach received two degrees from the Engineering School, in 1930 and 1931.
1936: John A. Banning, Chesapeake Beach, Md., on October 18, 2003.
1939: John A. House, Gettysburg, Pa., on February 19, 2002.
1939: Lloyd Moore, retired, Wilton, Conn., on January 4, 2004.
1940: William F. Lenz, Burlington, N.J., on March 22, 2004. Lenz earned a degree from the Business School in 1941.
1941: Clifford E. Moody Jr., retired, Seminole, Fla., on January 16, 2004.
| | | | | | | |
| --- | --- | --- | --- | --- | --- | --- |
| | | || | | || | | |


CCT Home


This Issue


Previous Issue

CCT Masthead