| | | | | | | |
| --- | --- | --- | --- | --- | --- | --- |
| | | || | | || | | |
BOOKSHELF
Raising a Voice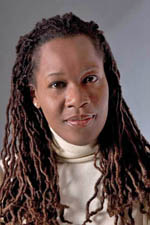 Saleemah Abdul-Ghafur '96

During the last century, Islam has gradually increased its U.S. presence, bringing with it an evolving Muslim-American culture, including a new generation of Muslim-American women. Saleemah Abdul-Ghafur '96 understands the complexity of life as a young Muslim-American woman from personal experience. Her work as a writer and activist combine in her book, Living Islam Out Loud: American Muslim Women Speak (Beacon Press, $15), a powerful anthology of writings from 16 Muslim-American women from different backgrounds that focuses on their efforts to integrate their Western lives with their Islamic faith.
Living Islam Out Loud was inspired by what Abdul-Ghafur viewed as a dearth of books about Muslim women's experience. "There wasn't a collection of American Muslim women's writings across ethnic and ideological lines," she explains. "These women don't remember a time when they weren't both American and Muslim, much unlike our parents, who were raised in other countries or in other faith traditions."
Approaching issues such as personal identity, spirituality and sexuality, the collection covers a broad array of topics that affect Muslim-American women. Among the stories are those of Aroosha Zoq Rana, who had to learn to embrace her art as a performer as well as her religious faith; Khalida Saed, who hopes to one day ask her mother to make her a wedding dress for her lesbian wedding; and Asra Nomani, who wrote an Islamic Bill of Rights for Women in Mosques and for Women in the Bedroom.
Raised in suburban New Jersey by religious parents, Abdul-Ghafur grew up accepting strict notions of what was considered "Muslim" and what wasn't. "And so I believed," she explains, "that these limitations were prescribed by Islam, and as a good Muslim girl, I should comply. The reward would be a picture-perfect life, which meant good grades, getting into a great college, marrying a wonderful man, having a baby within two years and then pursuing graduate school. I lived that illusion for many years." However, after surviving an "ideal" Islamic marriage, which resulted in abuse and depression, Abdul-Ghafur decided to reevaluate her faith. She took the opportunity to restructure her life, reevaluate her spiritual beliefs and begin living her Islamic religion in a personalized way, as opposed to the religious interpretations of others. She also became a voice for other women in similar circumstances.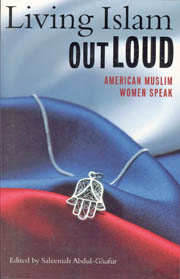 Living Islam Out Loud
by Saleemah Abdul-Ghafur '96

A history major at the College, Abdul-Ghafur studied American, African-American and West African history and found fellowship in Harlem and Brooklyn mosques. After her divorce, she worked for Azizah, a groundbreaking magazine for Muslim-American women that focuses on their accomplishments and perspectives, encouraging them to forge their own identities. Working with the magazine from 2000–03, she met women like herself, determined to personalize Islam instead of resigning themselves to a pre-made female mold within Muslim society, and eventually became the publication's COO.
Abdul-Ghafur wanted to continue learning about pioneering Muslim women and became an activist in the Muslim feminist movement. She has taken leadership roles in the national Muslim women's rights movement, working with groups such as Daughters of Hajar, which led a 2004 protest march against segregation of men and women in mosques. In March 2005, Abdul-Ghafur co-organized a historical woman-led prayer in New York City, a crucial movement in Muslim women's rights.
Having recently completed a U.S. book tour for Living Islam Out Loud, Abdul-Ghafur is home in Atlanta preparing to launch the book overseas. She is a board member of the Progressive Muslim Union of North America, a grassroots organization dedicated to representing the Muslim community socially, politically and ideologically, supporting such issues as mixed-gender worship and female imams. Abdul-Ghafur also is in early discussion about creating a film about the women in her book but is most excited about the progress being made in Muslim women's rights movements around the world. "For the first time, we have a critical mass of American Muslim women who are pioneering American Muslim culture," she says.
Maryam Parhizkar '09
| | | | | | | |
| --- | --- | --- | --- | --- | --- | --- |
| | | || | | || | | |


CCT Home


This Issue


Previous Issue

CCT Masthead