| | | | | | | |
| --- | --- | --- | --- | --- | --- | --- |
| | | || | | || | | |
AROUND THE QUADS
Five Distinguished Alumni
To Receive John Jay Awards
By Lisa Palladino
On Wednesday, March 1, the College will honor five of its most accomplished alumni in a black-tie celebration at Cipriani 42nd Street in New York City. The 2006 honorees, selected on the basis of distinguished professional achievement, are Dean P. Baquet, Martin J. Cicco '78, Alexis Donnelly Glick '94, Richard M. Ruzika '81 and Jonathan D. Schiller '69. These alumni represent a range of careers: print journalism, commercial real estate, broadcast journalism, global commodities and law, respectively.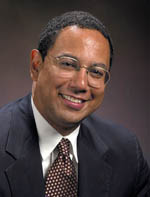 Dean P. Baquet

Baquet is a Pulitzer Prize-winning journalist who became editor of the Los Angeles Times in August 2005, having been managing editor since 2000. He joined the Times in 2000 after serving as national editor of The New York Times since 1995. He went to The New York Times in 1990 as an investigative reporter, focusing on local and Washington, D.C., investigations.
Prior to joining The New York Times, Baquet reported for the Chicago Tribune from 1984–90, and before that for The States-Item and The Times-Picayune in New Orleans for nearly seven years. While at the Tribune, he was an associate metropolitan editor for investigations and chief investigative reporter, and was awarded a Pulitzer Prize for investigative reporting in 1988 as one of a team of three reporters documenting corruption in the Chicago City Council. While at The New York Times, he was a finalist, with another reporter, for another Pulitzer Prize for investigative reporting for a series of stories about substandard care in New York City's public hospitals.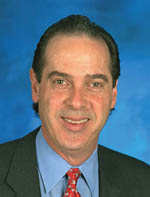 Martin J. Cicco '78

Cicco is a vice chairman of Merrill Lynch's Global Commercial Real Estate business. He has enjoyed a 28-year career with Merrill Lynch and has extensive experience in all aspects of real estate finance in the public and private markets. In addition to having relationship responsibility for the real estate, lodging and gaming industries on a global basis, Cicco works closely with the Merrill Lynch Industrial Banking Group in structuring real estate financings for major corporations. He serves on a number of internal business committees and on the Merrill Lynch Diversity Employee Advisory Council.
Cicco is an active member of the National Association of Real Estate Investment Trusts and the Real Estate Roundtable and is a member of the University of Wisconsin–Madison Center for Real Estate, Columbia Business School–Milstein Real Estate Center and the Wharton School–Samuel Zell and Robert Lurie Real Estate Center.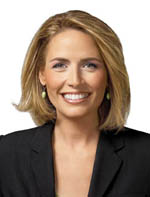 Alexis Donnelly Glick '94

Glick is a correspondent and 9 a.m. anchor for NBC's Today show. Prior, she was a senior trading correspondent for CNBC, reporting on institutional traders, and reported live from the New York Stock Exchange, where she covered breaking news for CNBC's morning program, Squawk Box. She was a regular contributor to CNBC's Street Signs and Closing Bell.
Glick previously worked for Morgan Stanley, where she was head of the NYSE Floor Operations and became the first woman to manage a floor operation for a bulge bracket firm. A member of the NYSE since September 2002, she was one of the youngest women to become an executive director at Morgan Stanley and was one of the top producers on the company's Listed Equity Trading Desk from 1998–2001. Glick began her career as an analyst at Goldman Sachs in the equities division. She is a member of the Board of Directors of the College Alumni Association.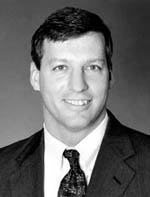 Richard M. Ruzika '81

Ruzika is a managing director and head of Global Commodities for Goldman Sachs. With offices in North America, Europe and Asia, Goldman Sachs is a leader in marketing and trading crude oil, oil products, natural gas, electricity, metals and paper products. Ruzika is a member of Goldman Sachs' Partnership Committee, Firmwide Risk Committee and Fixed Income, Currency and Commodity and Equities Operating Committee.
Ruzika is an active supporter of the Robinhood Foundation, The Global Fund for Children, International Rescue Committee, Greenwich Hospital, Susan G. Komen Breast Cancer Foundation, Leukemia and Lymphoma Society, Connecticut Food Bank, REACH, Americares, The Special Olympics, the University and the Stanwich School. He serves on the College Board of Visitors.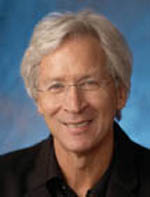 Jonathan D. Schiller '69

Schiller, a member of the 1967–68 Ivy League championship basketball team and the Columbia Athletics Hall of Fame, is a co-founder and managing partner at Boies Schiller & Flexner, a firm that has grown from six lawyers in 1997 to more than 200 today. A 1973 graduate of the Law School, Schiller tries cases throughout the United States and before arbitral tribunals in Europe, Asia and the United States. He was elected a fellow of the American Bar Foundation "in recognition of professional attainment and distinguished service" and is a member of the Milan Chamber of Commerce International Arbitration Club of Arbitrators.
Schiller's work as co-lead counsel for the class action plaintiffs in In Re Vitamins antitrust litigation "uncovered illegal actions of vitamin manufacturers across the globe," according to the presiding judge. Schiller has represented the Law School faculty, on a pro bono basis, submitting an amici curiae brief to the United States Supreme Court this term in the F.A.I.R. litigation. He serves on the Law School Dean's Council. He has served for many years as a director of the Washington Tennis and Education Foundation, which provides tennis instruction and academic tutoring to at-risk children, and on the Leadership Advisory Board for the Junior Tennis Champions Center in Washington, D.C.
For tickets or additional information about the John Jay Awards Dinner, please contact Shelley Grunfeld, manager of special events, in the Alumni Office: 212-870-2288 or rg329@columbia.edu.
| | | | | | | |
| --- | --- | --- | --- | --- | --- | --- |
| | | || | | || | | |


CCT Home


This Issue


Previous Issue

CCT Masthead