| | | | | | | |
| --- | --- | --- | --- | --- | --- | --- |
| | | || | | || | | |
BOOKSHELF
Silver Pages on the Lawn by Nora Lourie Percival '36 Barnard and Herman Gund '34. Based primarily on letters written between this Columbia couple in the 1930s, this memoir vividly brings to life the troubled period before WWII on Columbia's campus (Kent Hollow Press, $19.95).
Makes You Stop and Think by Daniel Hoffman '47. The former United States Poet Laureate offers a compilation of his emotionally poignant sonnets, written across 50 years, that enlighten and inspire ideas about contemporary life (George Braziller Publishers, $14.95).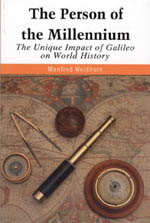 The Person of the Millenium: The Unique Impact of Galileo on World History
by Manfred Weidhorn '54

The Person of the Millennium: The Unique Impact of Galileo on World History by Manfred Weidhorn '54. This historical biography follows Galileo's work from his groundbreaking use of the telescope to his discovery of the laws of motion, which shifted scientific basis from scripture to scientific experiments, maintaining that Galileo is one of the most influential men in history (iUniverse, $15.95).
Landmines of the Mind: One Thousand Asseverations, Surmises, and Questions About the Design of the Universe and the Meaning of Life by Manfred Weidhorn '54. Weidhorn offers his own brand of wisdom with amusing and thought-provoking insights on life (iUniverse, $12.95).
The Shadows of Berlin by Dovid Bergelson, translated by Joachim Neugroschel '58. In this short story collection, Bergelson captures Berlin life, particularly experiences of the Jewish community, in a Europe growing ever more hostile at the edge of WWII (City Lights Publishers, $14.95).
The Art of Problem Posing by Stephen I. Brown '60 and Marion I. Walter. This third edition describes the relationships between problem posing and problem solving and explores the educational potential of integrating these activities in classrooms (Erlbaum, $49.95).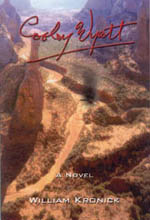 Cooley Wyatt
by William Kronick '55 and Alexander Gribanov

Cooley Wyatt by William Kronick '55. Jack Amory, an out-of-luck reporter, stumbles across a man whom he believes to be a famous folk singer who died 25 years earlier. In an effort to save his failing career, Amory sets out on a mission to prove that Wiley is alive; along the way, he is forced to confront his own issues (Authorhouse, $29.50).
Inwardness and Morality by Eric Wolf Fried '60. This philosophical exploration is based on the idea that "in inwardness I am myself." Defining the value of self-awareness, Fried explains how self-knowledge and exploration can improve relationships with others (Rodopi, $40).
The Affirmative Action Hoax: Diversity, the Importance of Character and Other Lies by Steven Farron '64. Farron describes how he believes affirmative action has damaged education, suggesting invalidations of its justifications and expounding on its basis in racial discrimination (Seven Locks Press, $18.95).
The Secret Histories: Hidden Truths That Challenged the Past and Changed the World edited by John S. Friedman '64. In an anthology that goes beyond common conspiracy theory, Friedman collects documents, transcripts and investigative journals that identify topics that governments and corporations have withheld information on or lied about, ranging from the Nazi regime to the tobacco industry (Picador, $15).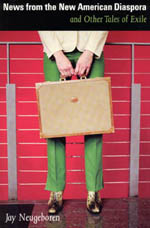 News From the New American Diaspora and Other Tales of Exile
by Jay Neugeboren '59

News From the New American Diaspora and Other Tales of Exile by Jay Neugeboren '59. The book features a dozen short stories that focus on Jews in different states of exile. Ranging from a struggling rabbi to a boy's first Holocaust lesson to a retired Jewish couple coping with old age, the stories illuminate the Diaspora of Jews as well as non-Jews (University of Texas Press, $16).
Righteous Anger at the Wicked States: The Meaning of the Founders' Constitution by Calvin H. Johnson '66. A chronicle of the history behind the Constitution's adoption, this book argues that the Constitution's advocates were angry with states' lack of duty toward the national cause that spurred and drove the Revolution (Cambridge University Press, $75).
America's Mayor: The Hidden History of Rudy Giuliani's
New York edited by Robert Polner '82. The events of 9-11 made Giuliani a national hero and gave him vast political power, but Polner's collection of essays presents a startlingly different view by highlighting Giuliani's hubris, unethical actions, divisional tactics and policy failures (Soft Skull Press, $15.95).
Millionaire Republican: Why Rich Republicans Get Rich — and How You Can Too! by Wayne Allyn Root '83. Gambling guru Root reveals his 18 secrets to accumulating wealth and describes his method for "owning your life instead of renting it" (Penguin Group, $22.95).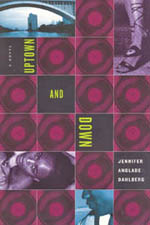 Uptown and Down
by Jennifer Anglade Dahlberg '93

Uptown and Down by Jennifer Anglade Dahlberg '93. In Dahlberg's fiction debut, a young, wealthy New York City couple seems to have it all, until their lives suddenly take a drastic turn and, in the face of present and past obstacles, they must fight to maintain their bond of trust (New American Library, $13.95).
Live Fast, Die Young: The Wild Ride of Making Rebel Without a Cause by Lawrence Farscella and Al Weisel '87. Through cast interviews, this book recounts the making of the famous 1955 James Dean film and gives perspective on the life of the iconic American actor (A Touchstone Hardcover/Simon & Schuster, $24.95).
Two Covenants: Representations of Southern Jewishness by Eliza R.L. McGraw '94. The author investigates the often-overlooked Jewish culture in the South, raising questions not only about the Southern lifestyle but also the differences from other related American cultures (Louisiana State University Press, $39.95).
Hunters, Herders, and Hamburgers: The Past and Future of Human-Animal Relations by Richard W. Bulliet, professor of history. Bulliet explores changes in the human-animal relationship throughout history and across cultures. The human-animal relationship still is in the "domesticity stage," and Bulliet explores significant changes in countries moving into an era of "postdomesticity" (Columbia University Press, $27.50).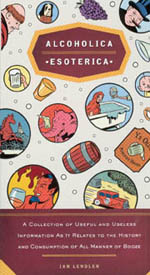 Alcoholica Esoterica: A Collection of Useful and Useless Information as it Relates to the History and Consumption of All Manner of Booze
by Ian Lendler '96

Alcoholica Esoterica: A Collection of Useful and Useless Information as it Relates to the History and Consumption of All Manner of Booze by Ian Lendler '96. Divided into chapters covering different alcohol groups, this collection offers a humorous look at various types of alcohol's origins and presents random facts about drinks and famous drinking quotes (Penguin, $14).
Decameron and the Philosophy of Storytelling by Richard Kuhns, professor emeritus of philosophy. Kuhns explores how Decameron's sexual themes lead to philosophical inquiry, moral argument and aesthetic criticism in this trenchant criticism of the ideas that dominated Boccaccio's world (Columbia University Press, $40).
Classical Japanese: A Grammar by Haruo Shirane, Shincho professor of Japanese literature. This comprehensive guide to classical Japanese grammar includes in-depth explanations, exercises and literary excerpts useful to beginners as well as advanced speakers (Columbia University Press, $49.50).
Laura Butchy '04 Arts
Columbia College Today features books by alumni and faculty as well as books about the College and its people. For inclusion, please send review copies to:
Laura Butchy, Bookshelf Editor
Columbia College Today
475 Riverside Dr., Ste 917
New York, NY 10115-0998
| | | | | | | |
| --- | --- | --- | --- | --- | --- | --- |
| | | || | | || | | |