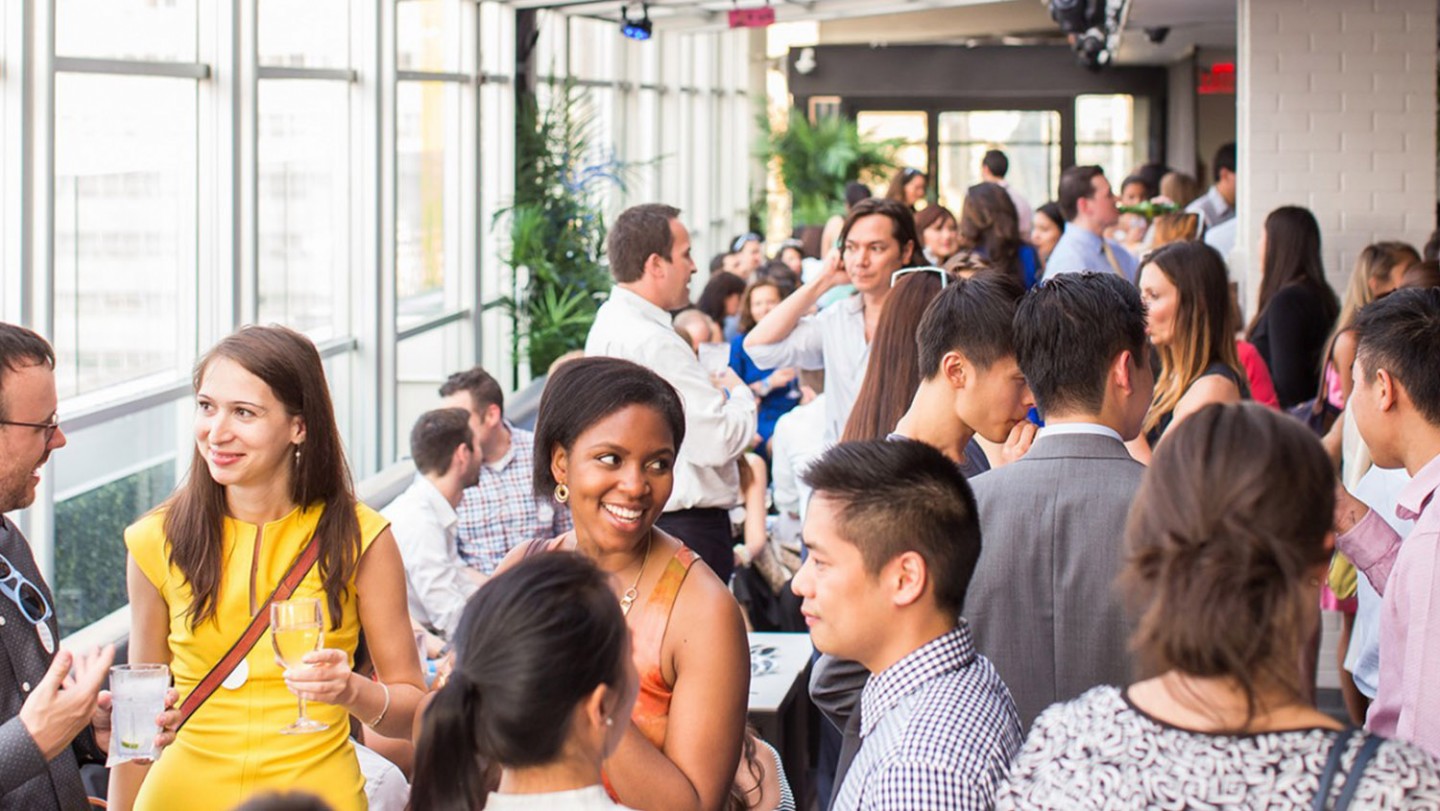 Columbia College Young Alumni is an active community within the greater Columbia College Alumni Association for alumni who are graduates from the last 10 classes. Alumni are automatically members until 10 years after graduation. CCYA has two goals:
Building a rich network of connections and advisers for young alumni

Providing interesting and dynamic opportunities so young alumni can engage with fellow alumni, lead and leave a mark on Columbia College, its students and/or the community at large
Both goals create fun ways not only to stay involved with close friends and classmates but also to help young alumni impact other Columbians, including current students and older alumni.
CCYA Leadership
Lauren Dwyer CC'11, Vice President
Jason Feng CC'14, Career Co-Chair
Mable Jiang CC'15, Career Co-Chair
Brittney Nagle CC'12, Community Service Co-Chair
Jocelyn Bohn CC'15, Social Co-Chair
Alex Rosen CC'11, Social Co-Chair
Aram Balian CC'16, Outreach Co-Chair
Nicole Catá CC'11, Outreach Co-Chair
Gairy Hall CC'11, Ex Officio President
General Board Members
Tala Akhavan CC'13
Matthew Amsterdam CC'10
Brian Chung CC'16
Caitlin de Lisser-Ellen CC'16
Ola Jacunski CC'11
Simon Jerome CC'13
Gabriel Kerr CC'12
Frankie Lam CC'15
Isaac Lara CC'11
Ashley Lherisson CC'12
Wesley Morton CC'15
Adrian Silver CC'15
Andrew Wood CC'14
Oskar Yao CC'14
Carl Yin CC'17
Kevin Zhang CC'14
Bing Zhu CC'16
Dec 2
"Sometimes, the best mentors you can get are those who are just a few years ahead of you." – Marco Zappacosta CC'07, Founder and CEO of Thumbtack.
See Event Details
Dec 9
Murray's Cheese shop has been an iconic NYC establishment since 1940. Learn all you've ever wanted to know about cheese (and wine!) with fellow Columbia College Young Alumni in an exclusive 30-person class.
See Event Details