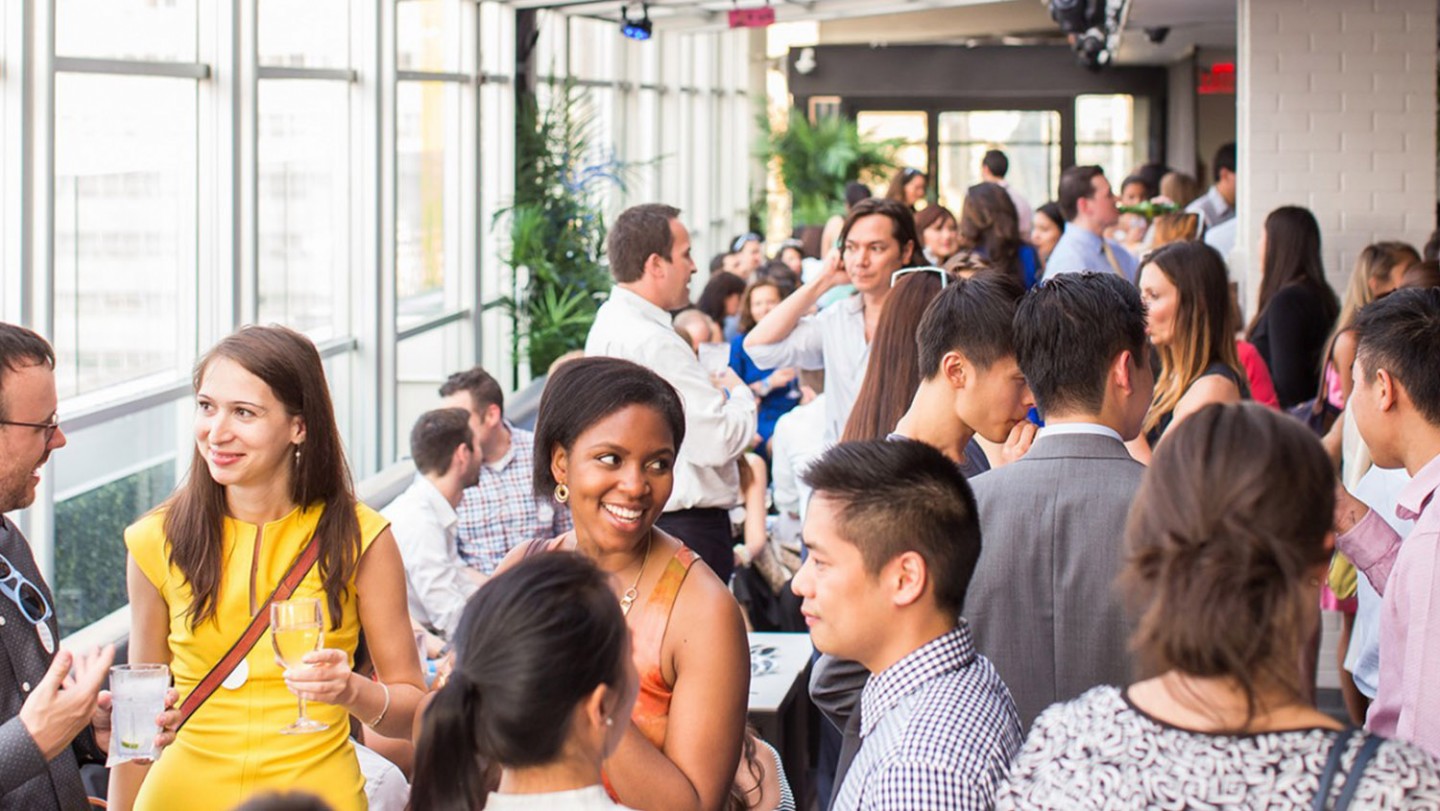 Columbia College Young Alumni is an active community within the greater Columbia College Alumni Association for alumni who are graduates from the last 10 classes.
Alumni are automatically members until 10 years after graduation. CCYA has two goals:
Building a rich network of connections and advisers for young alumni

Providing interesting and dynamic opportunities so young alumni can engage with fellow alumni, lead and leave a mark on Columbia College, its students and/or the community at large
Both goals create fun ways not only to stay involved with close friends and classmates but also to help young alumni impact other Columbians, including current students and older alumni.
CCYA Leadership
Jocelyn Bohn CC'15, Co-President

Emerita


Brian Chung CC'16, Co-President

Emeritus


Julian Richardson CC

'

14,

President


Maria Sun CC

'

18,

Vice President

Alexandria Parkhurst CC'19, Secretary Treasurer
Sam Ravani CC'18,

SVP Outreach and Recruitment

Robert Baldwin CC'15, Co-VP Professional Development
Marvin Clark CC'19, VP Outreach & Recruitment
Ivan Leniski CC'16, Co-VP Alumni Engagement
Martin Liberman CC'19, Co-VP Professional Development
Tony Zheng CC'19, Co-VP Alumni Engagement
Rita Zhang CC'17, Co-VP Alumni Engagement
General Board Members
Tala Akhavan CC'13

Catherine Jenkinson CC'16

Marcus Ortiz CC'23, Student Representative

Brian Sarfo CC'17

Joshua Sekhar CC'17

Brandon Shi CC'22

Sidarth Singh CC'18

Rebecca Smith CC'23, Student Representative

Alex Swanson CC'18

Nikita Tourani CC'19

Andrew Wood CC

'

14

Oskar Yao CC

'

14
There are no upcoming events.