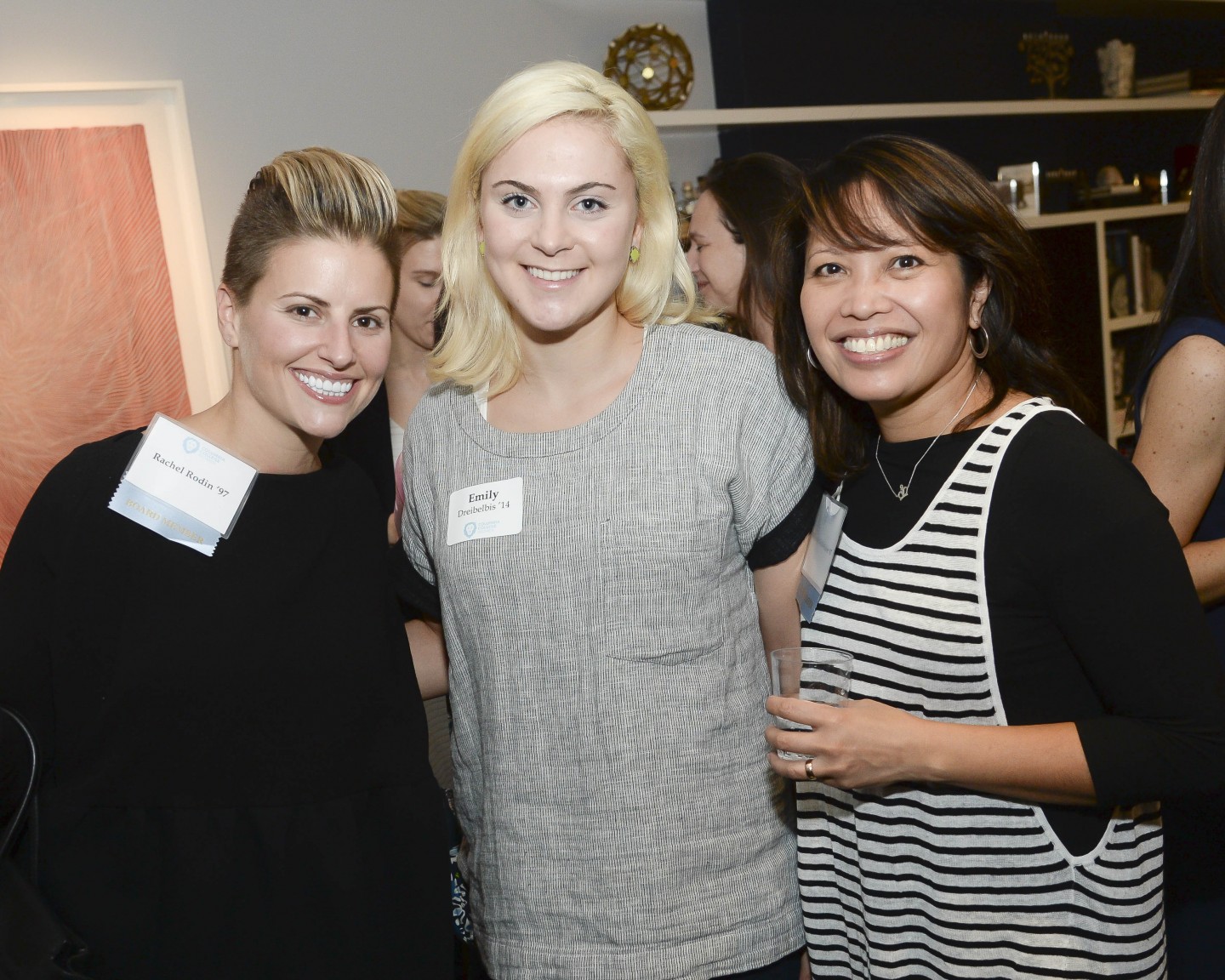 Upon graduation, all Columbia College women graduates automatically become members of Columbia College Women, a community for alumnae, students and faculty. Its goals are to connect and empower women to create meaningful opportunities to empower our women to positively impact the College, University and the world. We welcome your participation and leadership as we support the women at Columbia College!
Our Mission
Columbia College Women connects alumnae to the College, to one another and to women across Columbia University, including female College students. It provides enriching experiences and benefits that support alumnae throughout their lives, in both personal and professional endeavors. CCW creates an engaged and dynamic community that strengthens the voices and leadership of women at Columbia.
The Columbia College Women Board of Directors has four priorities: programming, outreach, development and mentoring. We invite you to join in one of the following committees, or to simply be an ambassador, attendee and/or supporter in our efforts.
Programming Committee
The Programming Committee develops and presents programming that will connect alumnae to one another and to students and faculty. This includes intellectual programming, social receptions, career networking and more.
Outreach Committee
The Outreach Committee seeks to grow the Columbia College Women network across the globe to increase participation from all women, including students. Outreach will increase visibility and elevate the voice of women across Columbia, while building sustainable networks and bonds that help CCW and its members thrive.
Development Committee
The Development Committee fosters a culture of giving among Columbia College alumnae and students. It identifies opportunities for giving that resonate with women, identifies strategies for motivating alumnae generosity and finds opportunities for alumnae volunteers who believe in building a culture of philanthropy.
Mentoring Committee
Columbia College Women organizes a vibrant and successful mentoring program that matches alumnae mentors with female students. The mentoring program matches students and alumnae with similar interests, provides a template as to how the relationship can progress and provide forums for involvement. The committee encourages participation and supports career oriented programming to complement mentoring interactions.
There are no upcoming events.
Our Leadership
Katie Kingsbery CC'07 President
Renuka Agarwal CC'12
Anne-Marie Brillantes CC'89 Mentoring Co-Chair
Tiffany Bryant CC'08
Jessica Chi CC'15 Programming Co-Chair
Virginia Cornish CC'91 Faculty Liaison
Ali Hard CC'12
Poppy Harlow CC'05
Lee Ilan CC'87
Stefanie Katz-Rothman CC'88
Sharon Liao CC'16 Mentoring Co-Chair
Christina Macchiarola CC'10
Neda Navab CC'08
Diane Orlinsky CC'88 Development Co-Chair
Lindsey Remark CC'17
Elizabeth Robilotti CC'99
Rachel Rodin CC'97
Jennifer Ryan CC'89 Development Co-Chair
Teresa Saputo-Crerend CC'87 Outreach Co-Chair
Emily Miles Terry CC'89 Outreach Co-Chair
Camilla Misiaszek CC'18 Student Representative
Suzanne Waltman CC'87
Sherri Wolf CC'90 President Emerita
Lauren Zinman CC'90 Programming Co-Chair