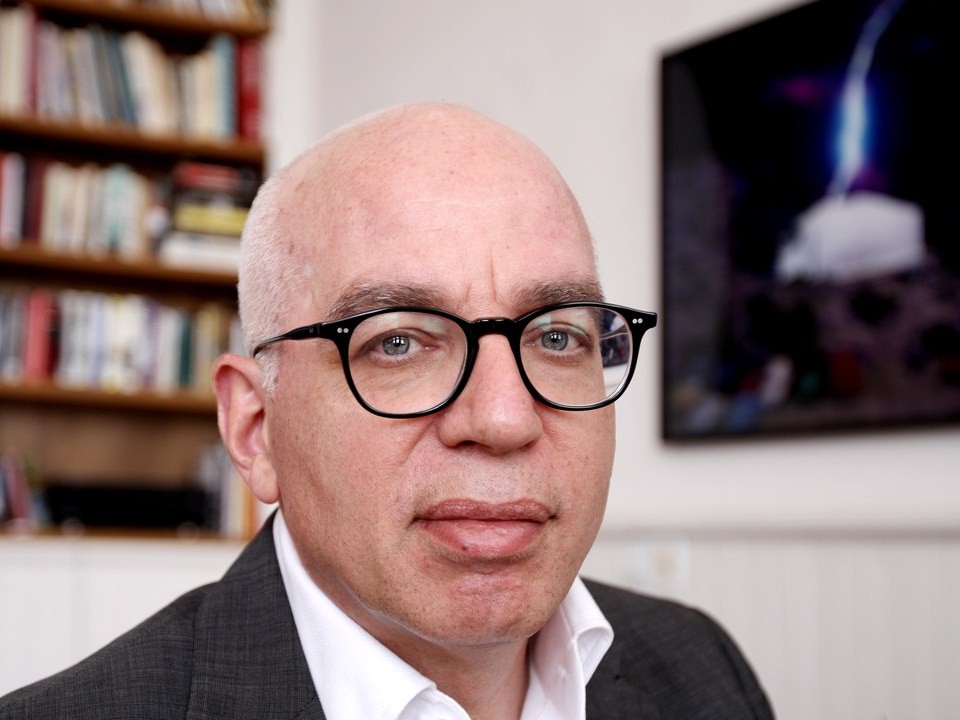 Photograph: Dan Callister / Alamy
Within minutes of its release on January 5, 2018, Fire and Fury: Inside the Trump White House was already number 1 on Amazon's Best Seller List. The book's author, Michael Wolff CC'75, was also already in the hot seat, with many in the media and in Washington, D.C., debating the work, which was leaked earlier that week and had its official publishing date moved up four days due to "unprecedented demand."
Fire and Fury, an excerpt of which was adapted for the January 8 issue of New York magazine, is Wolff's account of the Trump administration, based on his more than 200 conversations and interviews with staff beginning on Election Day 2016 and continuing through October 2017.
"From the moment of victory, the Trump administration became a looking-glass presidency: Every inverse assumption about how to assemble and run a White House was enacted and compounded, many times over. The decisions that Trump and his top advisers made in those first few months — from the slapdash transition to the disarray in the West Wing — set the stage for the chaos and dysfunction that have persisted throughout his first year in office." (Excerpt from Fire and Fury, as published in New York magazine)
Some were quick to point out several of the book's inaccuracies, as well as the manner in which Wolff collected his material. Politico's international affairs columnist, Susan B. Glasser, wrote in The New Yorker, "it's clear that Wolff used his outsider status as a selling point with the members of the Trump team whom he persuaded to coöperate — and that they did so despite his long-standing willingness to break much crockery, and even basic rules of honesty and fairness, in the pursuit of a story."
On January 10, Wolff appeared on The View with co-host Meghan McCain CC'07, who had much criticism of the book. Fred Armisen portrayed Wolff in the opening skit of the January 13 episode of Saturday Night Live, alongside Kate McKinnon CC'06 as Mika Brzezinski of Morning Joe.
Wolff grew up in New Jersey, started at Vassar and transferred to Columbia College, from which he graduated in 1975. While in New York City, he became a copy boy at The New York Times and went on to write about media, money and power for New York, Vanity Fair, the Hollywood Reporter and Newser, the news aggregation website he founded in 2007.
See more: