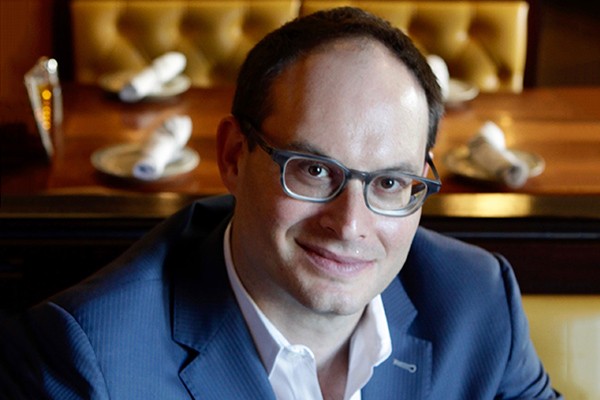 How much power do we give giants like Facebook, Amazon, Apple and Google? All too much, according to writer Franklin Foer CC'96, whose own name has appeared online numerous times in features this fall.
The coverage is in tandem with the September 2017 publication of his latest book, World Without Mind: The Existential Threat of Big Tech, in which he brings light to the dark side of big tech and offers tools to combat it.
" … [this book] couldn't have appeared at a more opportune moment, with the news cycle constantly feasting on fresh infusions of tech mischief, from Facebook's fondness for Russian trolls to Google's forced reorganisation of a major Washington thinktank. Foer is writing for a readership that is ready to re-evaluate the role technology plays in their lives, and to pay closer, less credulous attention to the companies that are building it … To his credit, he seizes the opportunity." — Ben Tarnoff, The Guardian book review
Currently a staff writer for The Atlantic, where he has published pieces on similar topics, Foer has ties that ran deep into Silicon Valley. From 2006 to 2010 and again from 2012 to 2014, he was editor-in-chief of the New Republic, which was purchased in 2010 by Chris Hughes, one of Facebook's founders — an experience that led to Foer's resignation from the magazine for reasons that inspired the topics explored in World Without Mind. In a Q&A with Wired published last month, he said:
" … with Google and Facebook and Amazon, you have people who become very, very powerful gatekeepers. Yet, because they view themselves as responsive to the market, they don't behave like gatekeepers. They deny the fact that they're gatekeepers. They don't want any responsibility for what they've done … "
In that same Q&A, Foer extends this argument into how these companies are expanding their horizons beyond information and into new industries, listing Google's self-driving cars and Amazon's movie studios and new organic grocery business as food for thought on how we should remain skeptical of these companies' growing influence on our everyday lives.
Additional Links: