Were you one of the thousands of alumni who attended Reunion this year? The event brought together Columbians of all generations for dinners, campus tours, wine tasting and opportunities to relive the Core experience. From Dewitt Clinton Professor of History Eric Foner's capacity-crowd campus talk on "The Emancipation of Abraham Lincoln" to nearly 1600 young alumni gathering on the U.S.S. Intrepid for dancing and mingling, there are as many different ways to experience Reunion as there are diverse alumni. Reunion provides a way to reconnect with old friends and relive great times at Columbia while creating new memories.
Below are photos from different events to give you a small taste of the Reunion experience; check out the CCAA Facebook page for the full albums:
Alumni gather in front of Low for the Starlight Reception to dance to live music.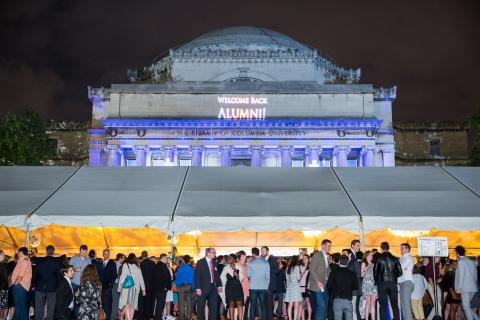 Photobooth props help alumni snap some fun pictures.
Friends gather together at the all-class lunch on the South Lawn.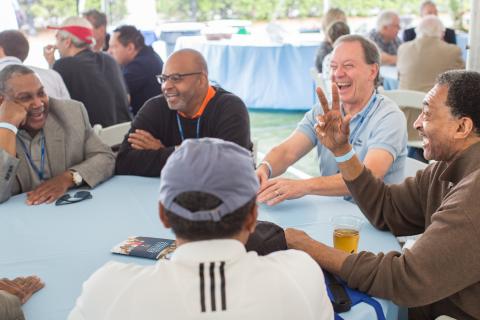 Graduates from 1989 hold their class banner as they prepare for their 25th Reunion dinner in Low.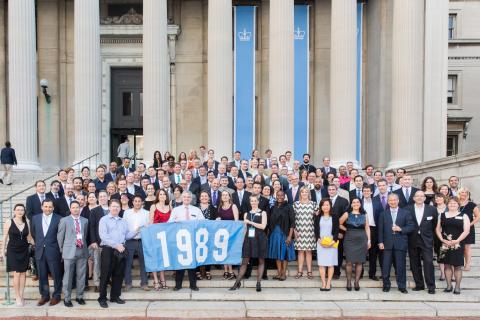 Attendees of the U.S.S. Intrepid Young Alumni party received Columbia-themed sunglasses.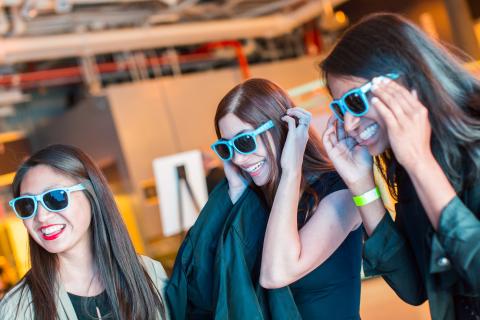 Nearly 150 members of the class of 1964 came back to Columbia for their 50th Reunion.
The U.S.S. Intrepid dance party draws a big crowd.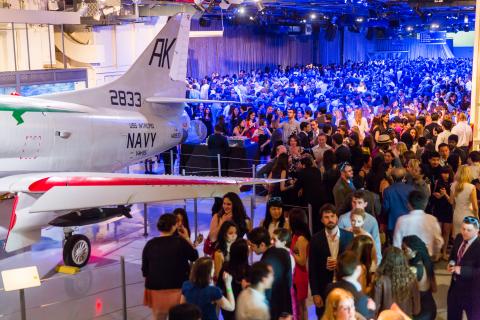 Thanks to all the alumni who attended this year; if you are a member of a class that ends in "0" or "5," your reunion is next year! If you want to help plan an amazing weekend, join a reunion committee.