2017 John Jay Award Honoree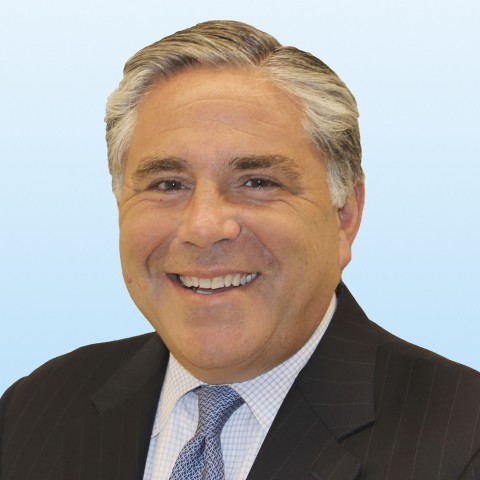 With more than 30 years of innovative work and unparalleled dedication in the commercial real estate industry, Joseph A. Cabrera has earned recognition as a leader in the global brokerage world. As a Vice-Chairman at Colliers International, Cabrera is nationally known as one of the most active and successful dealmakers in the real estate industry.
Throughout his career, Cabrera has helped structure and negotiate complex and market-leading deals across the globe for Fortune 500 companies such as Thomson Reuters, Skanska, KPMG, CitiGroup, IBM and JPMorgan Chase. He has spearheaded and led to completion more than 3,000 transactions in more than 250 cities around the world, using his professional expertise to help firms optimize their portfolios with deals totaling more than 40 million square feet of real estate.
Cabrera has simultaneously aided companies in generating substantial savings, making him a trusted adviser within Colliers as well as to countless CEOs. His commitment as Chairman and National Director of Colliers International Occupier Advisors has been instrumental in developing its network of top-tier international brokers. Before joining Colliers, Cabrera spent 15 years with Cushman & Wakefield, where he earned the position of Vice-Chairman and oversaw global accounts for numerous companies.
His commitment to excellence has won Cabrera prestigious achievement awards. He was presented with the Real Estate Board of New York's Robert T. Lawrence Memorial Award for the Most Ingenious Deal of the Year for the development of Three Times Square, and he was honored with the National Association of Industrial and Office Properties' Deal of the Year for Citicorp North America's relocation from New York City to Stamford, Conn.
In addition to his professional commitments, Cabrera continually devotes time to philanthropy and to Columbia. He is Vice-Chair of the United Way of New York City's Board of Directors, he chairs its Nominating Committee, is Vice-Chair of its Resource Development Committee and is Co-Chair of its annual signature fundraising event — the Gridiron Gala — in conjunction with the NFL. Cabrera is on the board of Community Centers, Inc. of Greenwich, New Jersey Community Development Corp. and Greenwich High School Sports Foundation, and is a Chair of the March of Dimes Joe Namath Celebrity Golf Classic.
Cabrera has volunteered with Columbia as a member of the College's Board of Visitors, as a mentor to young athletes and as co-chair for his 35th reunion. In 2008, the College presented him with the President's Cup for service to his record-breaking 25th reunion class.
Cabrera's time at Columbia helped prepare him for success. A history major, he was an All-Ivy League running back and the treasurer for Phi Gamma Delta. After earning a J.D. from Temple University Beasley School of Law, Cabrera returned to the Tri-State area to work in New York City and to live with his family in Greenwich, Conn.
In recognition of his leadership in the commercial real estate industry, as well as his commitment to philanthropy and the College, Columbia is honored to present Joseph A. Cabrera with a 2017 John Jay Award for distinguished professional achievement.