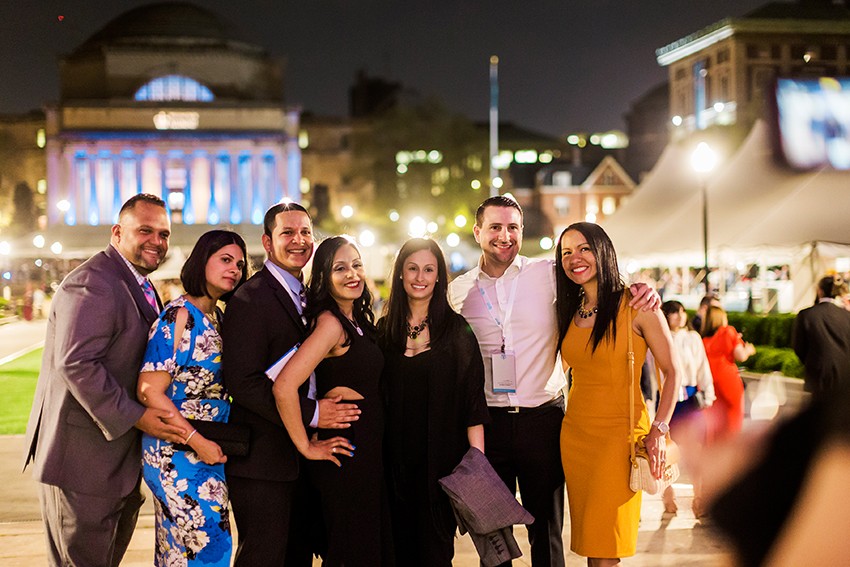 Classes return to campus each spring to celebrate their reunion, gather with old friends, share memories and reconnect with the College. These are important occasions to recognize time at Columbia and affirm an important link with current students. This is also an extraordinary opportunity to raise support for the College. Classmates unite to make generous gifts to the College Fund.
The key to a successful Reunion includes strong alumni leadership, ambitious goals and an enthusiastic sense of dedication to the College.
At the core of each Reunion effort is the Gift Committee, a group of alumni volunteers whose aim is to increase unrestricted support for the Columbia College Fund through vigorous outreach to classmates and a spirited commitment to the College. During Reunion Weekend, the Gift Committee for each class presents the Class Gift, a symbol of the alumni community's renewed faith in the College and its ongoing connection with current students. We hope you join fellow alumni in creating a memorable reunion that will make a lasting impact on the college.
Reunion Committee Volunteering
The Office of Alumni Affairs and Development is committed to helping each class take full advantage of its reunion celebration. Interested in joining your Reunion Committee?
---