Co-President, HEICO Corp.


Columbia University Trustee
2020 John Jay Award Honoree
---
Victor H. Mendelson CC'89 is co-president and a director of HEICO Corp. He founded HEICO's Electronic Technologies Group in 1996 and has been its CEO since then. He was its general counsel from 1993 until 2008.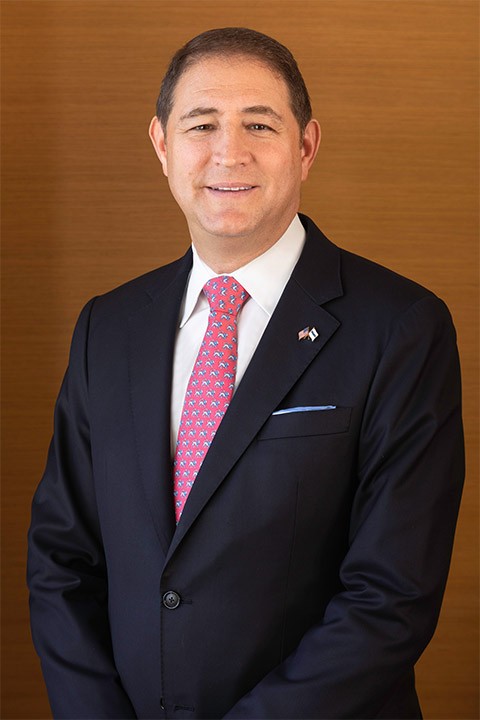 Most identified as the world's largest designer and maker of FAA-approved alternative commercial aircraft replacement parts, HEICO is a diversified aerospace, defense and electronics manufacturing and services company with production, engineering or distribution facilities in 20 states and 13 countries. HEICO's products are found on nearly every Boeing jetliner built in the past 30 years, numerous Airbus aircraft, dozens of currently-orbiting satellites, spacecraft, rockets, missiles, military aircraft, targeting systems, medical equipment and other electronic systems. Employing approximately 6,000 team members worldwide, HEICO has been named one of the "100 Most Trustworthy Companies in America" and one of the "World's Most Innovative Growth Companies" by Forbes.
Victor Mendelson, his father, Laurans Mendelson, and his brother, Eric Mendelson, assumed management control of HEICO Corporation in 1990 after Victor initially identified the company as an investment for his family and they became the firm's largest shareholders. HEICO successfully evolved from a company with approximately $25 million in continuing revenue and a similar market capitalization, as well as a net loss in their year of takeover, to nearly $2 billion in revenue and a market capitalization of over $15 billion currently. Under their management, the firm has experienced nearly 20% compound annual growth in sales and net income, and more in share price.
Mendelson earned a J.D. from the University of Miami School of Law. He is the immediate past chair of the Columbia College Board of Visitors; a Trustee of St. Thomas University in Miami Gardens, Fla.; a member of the Board of Directors and past president of the Florida Grand Opera; and a member of the Board of Directors of the Boys & Girls Clubs of Miami-Dade. He is a recipient of the American Dreamer Award from Hispanic Unity of Florida, the Twelve Good Men Award from Ronald McDonald House, the Impressario Award from the Opera Society of Broward, the Henry Flagler Award from HistoryMiami with his family and a recipient of AJC's National Human Rights Award for 2018 with his family.
Mendelson and his wife, Lisa, live in Miami, Fla., with their children, Lindsey CC'18, Nicole CC'20 and Alexander CC'23.