President and CEO, Ironstate Development
2020 John Jay Award Honoree
---
Michael Barry CC'89 is president and CEO of Ironstate Development, one of the largest privately-held real estate development and management companies in the Northeast, with a focus on large-scale mixed-use residential, retail and hospitality projects. Barry is responsible for the oversight of the company's $3.5 billion portfolio of apartment buildings, hotels, and commercial and retail properties.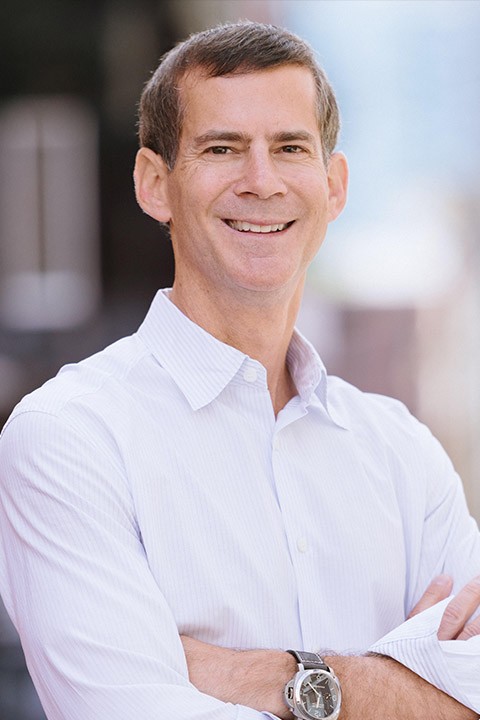 Ever active with new and vibrant developments, Ironstate has brought, and continues to bring, transformative thinking to neighborhoods in Hoboken, Jersey City and Harrison, N.J.; the Staten Island waterfront; Williamsburg, Brooklyn; and the East Village, Chelsea, the Bowery and Hell's Kitchen, with a sprinkling of locations further afield in New York's Hudson Valley; Jackson Hole, Wy.; Sonoma County, Calif; and London, U.K.
During the past 30 years, Barry has developed an extensive range of apartments, condominiums, and retail and recreational spaces in key urban centers near mass transportation hubs, including the URBY residential brand in numerous locations: the Shipyard, Hoboken,; the Columbus Collection, Jersey City; Harrison Station, Harrison; and many locations throughout New York City. Barry's hospitality endeavors include both branded hotels such as the W Hoboken, Jersey City Residence Inn, and Harrison Element; and boutique hotels such as the Standard East Village, Belvedere Mansion and Chiltern Firehouse, with partner Andre Balazs; the Pod Brooklyn Hotel and the Chelsea Hotel with partner BD Hotels; and Timber Cove and Caldera House.
Committed to environmentally-sustainable real estate development, Barry formed Standard Alternative in 2011 to pursue alternative energy projects and has since developed more than 10 megawatts of solar power facilities. In 2018, he joined a promising new hydrogen fusion venture in Cambridge, Mass., with the ultimate goal of achieving viable, sustainable fusion-based energy.
Barry is a member of the Columbia College Board of Visitors, the Columbia University Irving Medical Center Board of Advisors, Advisory Board of the Private Bank of Bank of America, the Board of Trustees of the New Jersey Apartment Association and the Board of Trustees of the Hoboken Historical Museum. Barry earned a master's in real estate finance from NYU in 1991.