Anchor,
CNN Newsroom
2020 John Jay Award Honoree
---
Poppy Harlow CC'05 is a New York City-based journalist who currently anchors the weekday 9 a.m. to 11 a.m. ET edition of CNN Newsroom alongside Jim Sciutto. She also hosts the CNN podcast BossFiles with Poppy Harlow, and has hosted guests such as Supreme Court Justice Ruth Bader Ginsburg LAW'59, Warren Buffett BUS'51, Howard Schultz and Melinda Gates and more.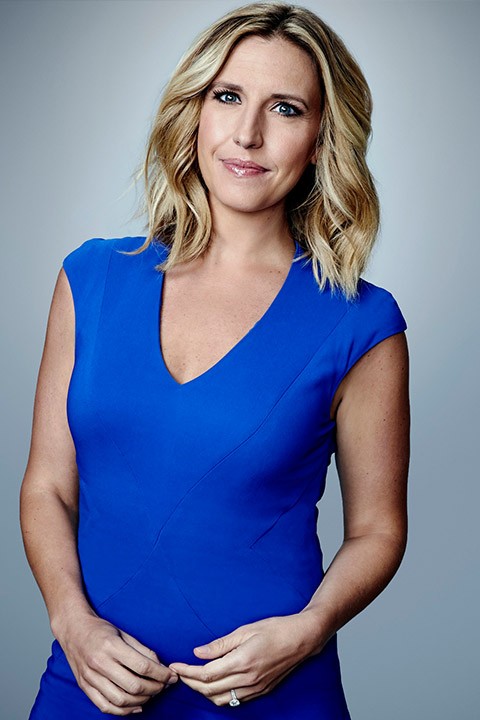 Based in New York City, Harlow previously anchored CNN Newsroom Weekend on Saturdays from 3 p.m. to 6 p.m. ET and from 7 p.m. to 8 p.m. ET, and Sundays from 5 p.m. to –8 p.m. ET. She was also a correspondent for CNN, covering breaking news and investigative reporting.
Prior to that Harlow was an anchor for CNNMoney.com, acting as the primary host for the site's video network, as well as a business correspondent on CNN covering business and economic news and how it impacts policy and people around the globe.
Harlow covers major international business events including the World Economic Forum in Davos, Switzerland, and Buffett's Berkshire Hathaway annual meeting. She has interviewed the heads of the world's largest banks, entertainers such as Jay-Z and countless other luminaries. Harlow also focuses her reporting on female leaders in business as well as the growing income and opportunity gap through her digital and TV series American Opportunity.
Harlow has been nominated twice for an Emmy, and her reporting has won numerous industry awards, including the Gracie Award for Best online investigative feature on financial fraud, and the Society for Advancing Business Editing and Writing's Best in Business award for online video.
Prior to her position at CNNMoney, Harlow was an anchor, reporter and producer for the Forbes.com Video Network and was an anchor and reporter for NY1 News Local Edition. Born and raised in Minnesota, Harlow graduated from the College magna cum laude, Phi Beta Kappa with a degree in political science. She has a daughter, Sienna, and a son, Luca, with her husband, Sinisa. She is a member of the 2019 Class of Henry Crown Fellows within the Aspen Global Leadership Network at the Aspen Institute. Harlow previously was on the Board of Trustees of the Madison Square Boys & Girls Club.