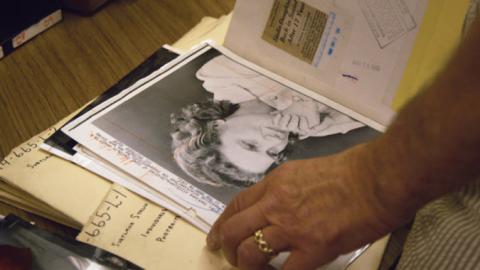 Filmmaker Vanessa Gould CC'96 was recently covered in the New York Times for her feature-length documentary, OBIT about the Times' obituaries desk and the cultural, historical and journalistic gravity of obituaries and the people they honor. The film received much acclaim and premiered as an official selection at the 2016 Tribeca Film Festival.
The idea for the work stemmed from the passing of and obituary publication for Eric Joisel. Joisel was one of the subjects of Gould's earlier award–winning documentary, Between the Folds, that chronicled the stories of ten fine artists and scientists who abandoned careers and scoffed at hard–earned graduate degrees to forge unconventional lives as modern–day paper folders.
Featured in Gould's film are longtime obituary editor of The New York Times William McDonald, and past and present staff writers on the desk including Bruce Weber, Margalit Fox, William Grimes, Douglas Martin and Paul Vitello. The Times' century-old archive (appropriately called "the morgue"), along with its last remaining full-time archivist Jeff Roth, is also featured.
The thought-provoking film, Gould explains, "invites some of the most essential questions we ask ourselves about life, memory and the inevitable passage of time. What do we choose to remember? What never dies?"
Watch the trailer.