CEO, Big Brothers Big Sisters of NYC
2023 John Jay Award Honoree
---
Alicia D. Guevara is CC'94 is the CEO of Big Brothers Big Sisters of New York City and is the first woman to lead the 118-year-old nonprofit.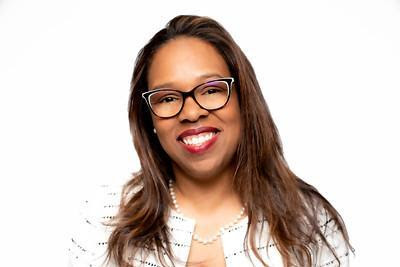 She is an accomplished and proven executive in the nonprofit sector who leads with both head and heart. Guevara has three decades of experience leading nonprofits, developing talent and leadership, influencing public policy, designing evidence-based programs, driving business and growth strategies, and generating revenue through fundraising and earned-income opportunities.
Guevara brings deep knowledge, passion and experience in youth development, having rooted her life's work in pursuit of social justice issues of access and inclusion for young people. She firmly believes that "Every young person needs a caring, consistent adult in their corner — a 'Big' of their own." For this reason, Guevara is committed to carrying forth Big Brothers Big Sisters of New York City's legacy to meet the diverse needs of all youth across the city, ensuring they have the opportunities and tools needed to succeed by igniting their potential and promise.
Guevara's career has impacted diverse audiences across myriad social justice issues including community development, criminal justice, workforce development and college access. She has served at the helm of regional centers within national youth-serving organizations, including as executive director of Peace First and of Year Up. Prior to her current role, she was executive director of Part of the Solution.
Guevara has also been the chief fundraising officer for several organizations, including The Osborne Association and the Abyssinian Development Corp. She has offered consultation services to community-based organizations, advising in the areas of strategic planning, organizational and board development, program design and fund development.
Guevara has a personal stake in championing the cause to leverage resources that create pathways out of poverty. With proven ability in building public and private partnerships that meet the needs of communities, she has led numerous organizations to align programmatic and operational deliverables with emerging scaling strategies. She has also led coalition efforts to shape the future of youth employment and career development towards economic self-sufficiency. In 2021, Guevara was named to the New York City & State Power of Diversity Latino 100 List for a second consecutive year. She was also named to Crain's 2021 and 2022 Notable Black Leaders and Executives List.
Guevara earned an executive education certificate for senior leaders in nonprofit management from the Business School. She prides herself on being a native New Yorker who has mentored numerous young people through multiple channels.
Guevara lives with her husband and two young children, all of whom enjoy spending time outdoors and rooting for New York's "home" teams.