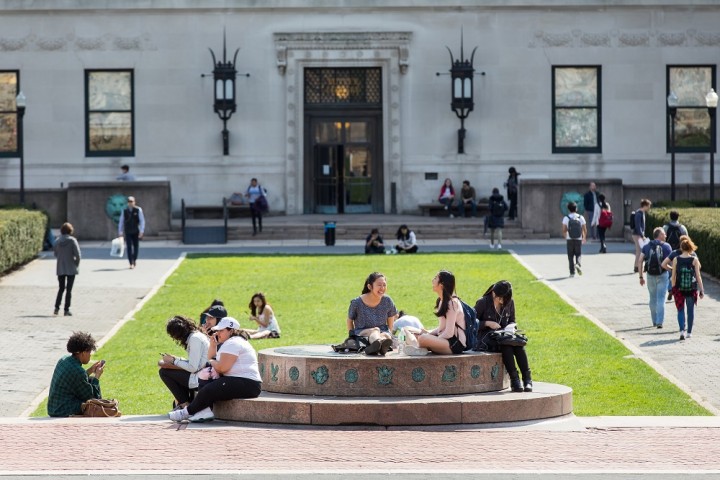 Have you heard the age-old complaint that Columbia doesn't have a tight-knit community? The Odyssey Mentoring Program was founded on the belief that Columbia College students and alumni do want to support one another, share stories and encourage one another's success, thus creating a stronger and tight-knit community. The College has more than 50,000 alumni working in myriad careers and around the country. The Odyssey Mentoring Program connects community members in a dynamic and easy way for long-term mentoring relationships or short and informal connections.
Alumni can use the community to network and make connections. Students and young alumni, in particular, can use the community to get answers to questions, discuss challenges or opportunities, and exchange stories about the Columbia experience.
Whether making a choice about a major, internship and/or career track, or considering career transitions, graduate school opportunities and/or basic life choices, both alumni and students can now join in and choose their Odyssey.
BEGIN YOUR ODYSSEY:
Why Odyssey? It's a major work all Columbia College students read in the Core Curriculum and features the character Mentor (the goddess Athena in disguise, who advises Odysseus' son, Telemachus, while his father is in Troy). It also symbolizes the journey of students, young alumni and all of us as we chart our way on unpredictable yet exciting paths forward, with Columbia College at our back.
---
"I believe that our alumni are one of the greatest resources that Columbia College has. I want students to be able to learn from their extraordinary and diverse experiences." — Dean James J. Valentini