PBS NewsHour

Executive Producer and WETA Senior Vice President


2018 John Jay Award Honoree
---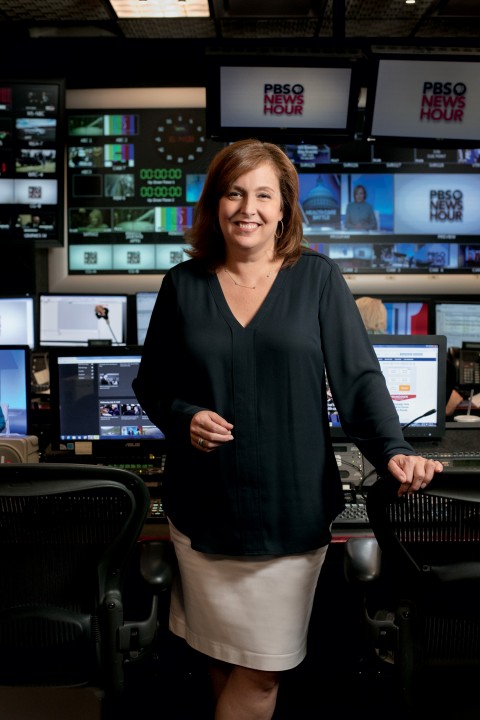 In September 2014, Sara Just CC'88 became the executive producer of PBS NewsHour, where she leads the editorial and production team on the nightly broadcast and online.
She joined NewsHour after more than 25 years at ABC News, where she most recently was ABC's Washington Deputy Bureau chief and senior Washington producer for Good Morning America. She previously spent 17 years at Ted Koppel's Nightline, working on a wide variety of award-winning foreign, domestic and political stories, as well as an array of features.
Just moved to ABC's Digital department in 2006 and led ABCNews.com's political coverage for two presidential campaigns. She also supervised the development of political online products and partnerships, bridged digital and television coverage, and launched webcasts with Yahoo! and The Washington Post.
A former fellow of the Journalism School's Punch Sulzberger Executive Leadership Program, Just has received 13 Emmy Awards, two Alfred I. duPont-Columbia University Awards, three Peabody Awards, a Gracie Award, a James Beard Foundation Broadcast Media Award, and a Robert F. Kennedy Journalism Award. She also is a three-time Webby Awards Official Honoree.
A native of Massachusetts, Just lives in Maryland with her husband and two sons.
See more: