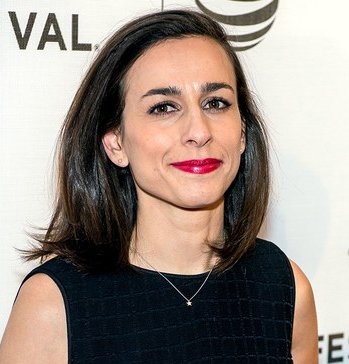 Lucia Aniello '04
is director and executive producer of the new Netflix series
The Baby-Sitters Club
, based on the popular YA book series. The show will
debut
on July 3.

On June 29, The Cut published a Q&A with writer and chef Klancy Miller '96. She was interviewed about the upcoming launch of For the Culture, a biannual print magazine (started by Miller) that celebrates Black women in food and wine, with all contributions coming from Black women.

Actress and comedian Jenny Slate '04 announced that she is leaving the animated show Big Mouth, in which she voices a biracial/Jewish character named Missy. From a June 24 Variety article covering her exit: "'At the start of the show, I reasoned with myself that it was permissible for me to play Missy because her mom is Jewish and white — as am I,' Slate wrote on Instagram. 'But Missy is also Black and Black characters on an animated show should be played by Black people.'"
On June 24, The New York Times published an opinion piece by Ai-jen Poo '96 and Palak Shah, "The Future of Work Isn't What People Think It Is." Poo, director of the National Domestic Workers Alliance, writes, "We must let go of the old paradigm of work and build the future we deserve, one that invests in these workers — especially in jobs we know are here to stay. It isn't rocket science. In fact Senator Elizabeth Warren and Representative Ro Khanna developed the blueprint — the Essential Workers Bill of Rights — which includes provisions like health and safety protections, a livable wage, paid sick and family leave, support for family care and access to health care."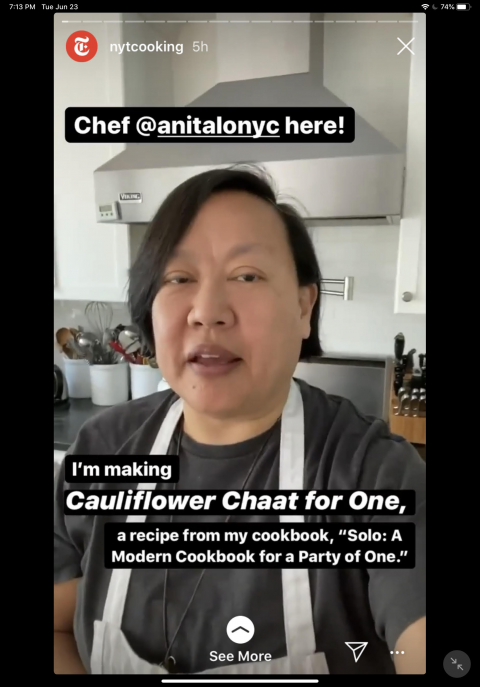 On June 23, chef
Anita Lo '88
appeared on
The
New York Times'
s Cooking section's Instagram account (@nytcooking) to make cauliflower chaat. The recipe comes from her latest cookbook,
Solo: A Modern Cookbook for a Party of One
.

On June 22, Sherri Ann Charleston '01 was named chief diversity and inclusion officer for Harvard University. Her appointment is effective August 1. In the announcement, Charleston says, "My approach to the work is very much grounded in my academic interests in history and the law, and in thinking about how we've evolved, and how we haven't evolved, around questions of race and gender, and it comes from a deep passion toward effecting sustainable organizational change, and creating structures that outlast all of us, so that we can actually make progress."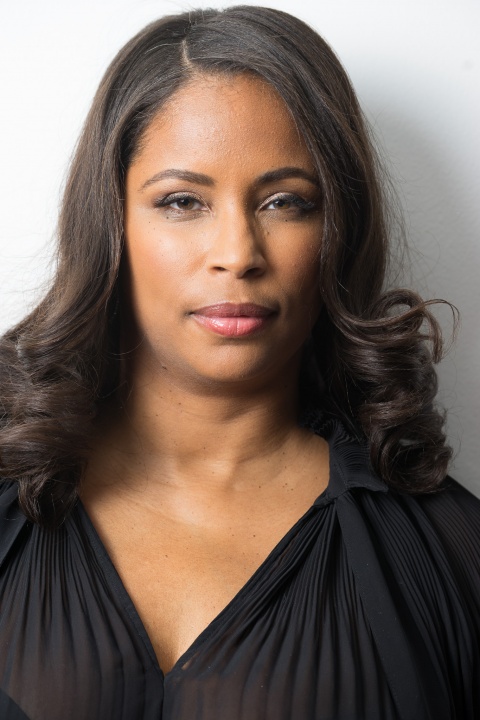 On June 22,
The New Yorker
published
David Denby '65 JRN'66
's
"The Lockdown Lessons of
Crime and Punishment
." In the
article
, Denby looks back at his experience reading
Crime and Punishment
in Lit Hum as a first-year, taking Lit Hum again in the 1990s and then again for a third time this year, with classes moving online during the pandemic. He examines how rereading the work during the pandemic and as part of a class of young College students has changed some of his interpretations of the work.

On June 16, Sharene Wood '94 was featured in The New York Times in the "It's No Secret" section, in which couples share their thoughts about relationships and commitment. Wood and her husband, Guy Wood, spoke about running their apparel and clothing businesses (5001 Flavors and Harlem Haberdashery) together) and their relationship.