Prolific author Michael Wolff '75 was the subject of a September 12 New York Times feature, "Why Our Monsters Talk to Michael Wolff." Wolff's latest book is Landslide: The Final Days of the Trump Presidency; his next book Too Famous: The Rich, the Powerful, the Wishful, the Notorious, the Damned comes out October 19.
Writer and comedian Gabe Liedman '04 was featured in the September 9 Vulture article "Gabe Liedman Won't Close the Door Behind Him." The story details Liedman's guest spot on the Vulture podcast Good One, where he discussed his new Netflix show, Q-Force, an animated series about a team of queer spies.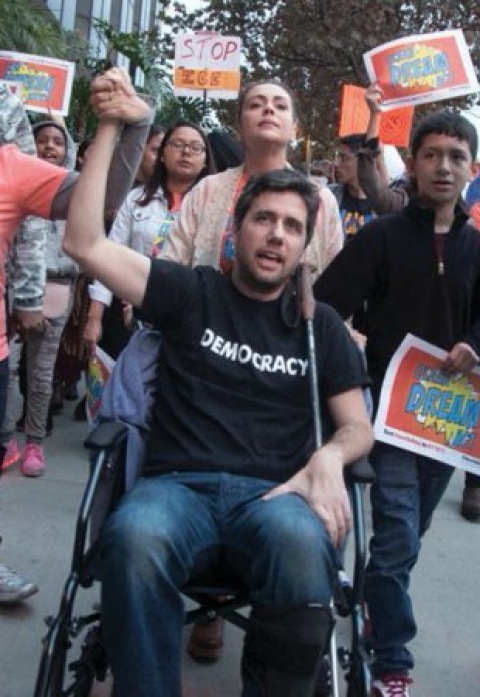 Ady Barkan'06 wrote
the September 8
New York Times
Opinion essay,
"Home Care Keeps Me Alive. It Should Be Fully Funded."
Barkan, who has ALS, is a co-founder of Be a Hero, a political advocacy organization fighting for health care justice.

On August 30, The New York Times reviewed the new book by University of Maryland professor Robert S. Levine '75, The Failed Promise: Reconstruction, Frederick Douglass, and the Impeachment of Andrew Johnson. The Times called Levine's book "fascinating if flawed."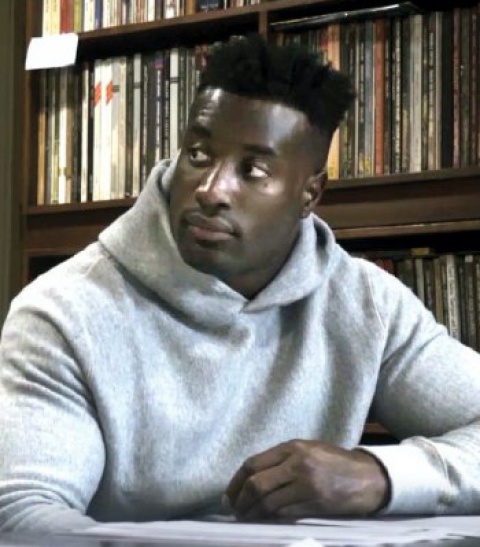 On August 26
it was announced
that former pro football player
Josh Martin '13
will join CBS Sports as a sideline reporter for college football. Martin signed with the Kansas City Chiefs in 2013 and later played for the Tampa Bay Buccaneers,
the New York Jets
and the New Orleans Saints.

Actress Maggie Gyllenhaal '99 was the subject of an August 18 Vanity Fair article in which she discussed her directorial debut, The Lost Daughter. Adapted from a novel by Elena Ferrante, the film stars Academy Award winner Olivia Colman and Dakota Johnson.
Literary critic William Deresiewicz '85, JRN'87, GSAS'93 wrote the August 17 New York article "What's a Master's Degree Really Worth?" Deresiewicz notes that from 1991 to 2019, the number of master's degrees that were awarded grew by 143 percent, rising 70 percent faster than bachelor's degrees and 84 percent faster than doctorates.
The volunteer organization NYCNext shared a video of well-known performers singing Billy Joel's hit "New York State of Mind" on August 15, an effort to remind New Yorkers that the city has never stopped thriving. Pulitzer Prize- and Tony Award-winning composer Tom Kitt '96 helped produce the video; parts of it were filmed on the Columbia campus.
On August 15 Politico announced that Sheena Wright '90, LAW'94 would lead the transition team for New York City's Democratic mayoral nominee Eric Adams. Wright is the president and CEO of United Way, and a University trustee.