Theater Camp, a hilarious and heartwarming ode to the stage, was released on Hulu on September 14. The film is produced by Erik Feig '92, co-directed by Nick Lieberman '16 and choreographed by Maud Arnold '08.
Rohit T. Aggarwala '93 was the subject of a September 8 New York Times Q&A, "Heat and Hurricanes: What Keeps the N.Y.C. Climate Chief Up at Night." "We are in a climate change emergency," Aggarwala says. "And two things are unhelpful in an emergency: Panic and despair."
On September 6, HEICO Corp. chairman and CEO
Laurans A. Mendelson '60, BUS'61
received the prestigious
44th annual Howard Hughes Memorial Award
from the Aero Club of Southern California. The Hughes Award honors exceptional leaders who have advanced the fields of aviation or aerospace technology; previous winners include Gen. Chuck Yeager, Neil Armstrong, Elon Musk, Jim Lovell and Capt. Chesley "Sully" Sullenberger.

Esteemed pianist Emanuel Ax '70 was the subject of a September 1 New York Times feature, "For 50 Years, Emanuel Ax Has Made Music Sound Simply Right." Ax, an eight-time Grammy winner, was presented with the Alexander Hamilton Medal in 2003; it is the highest honor awarded to a member of the Columbia College community.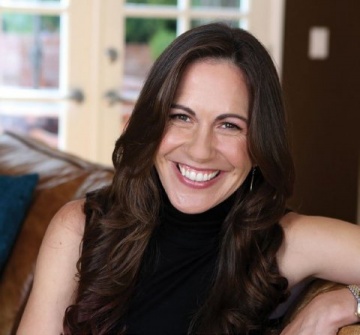 Cassie Mogilner Holmes '02
was included in the August 30
New York Times
story
"The Art of Being a Morning Person (Even If You're Actually Not One)."
Holmes, a marketing professor at the Anderson School of Management at UCLA, suggests ways to turn mundane morning routines into meaningful rituals.

On August 22, it was announced that painter Mala Iqbal '95 was a 2023 recipient of the Joan Mitchell Fellowship, awarded to 15 artists from across the United States. Joan Mitchell Fellows receive $60,000 in unrestricted funds distributed across five years, alongside flexible professional development and convenings that facilitate community building and peer learning.
Nightlife aficionado Scott Sartiano '97 opened Sartiano's, an Italian-American restaurant in the Mercer hotel, on June 15. For this latest endeavor, Sartiano, who owns the notorious members-only club Zero Bond, has teamed up with three-time James Beard Award-winning chef Alfred Portale.