On July 14, The New York Times published an op-ed from activist Ai-jen Poo '96, a founder of the National Domestic Workers Alliance. In "The Workers in Our Homes Deserve Rights," Poo advocates for the National Domestic Workers Bill of Rights, which would give nannies, house cleaners and home care workers federal labor protections
Katerina Harvati '94, a paleoanthropologist at the University of Tübingen in Germany, is the lead author of a new study of what is said to be the oldest modern human fossil ever discovered in Europe. An article in the July 10 New York Times suggests the finding is likely to reshape the story of how humans spread onto the Continent.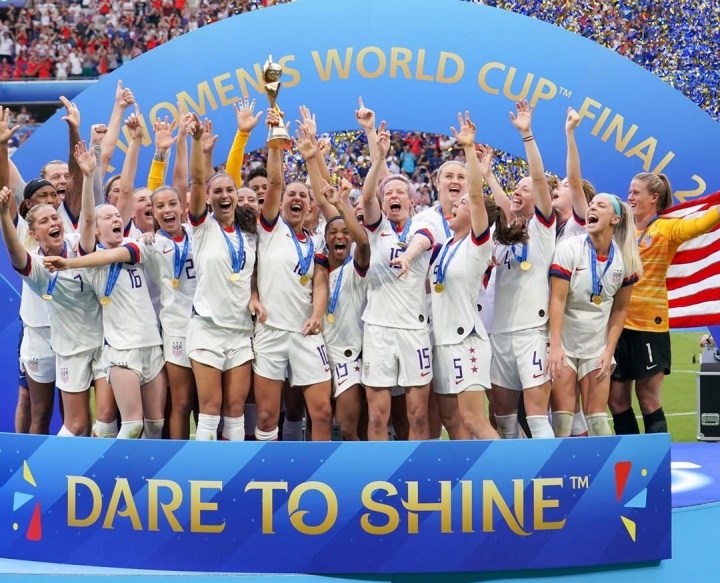 Jeffrey Kessler '75, LAW'77
is the New York-based attorney for the World Cup-winning United States women's national soccer team. On July 8, NBC
reported
on the "federal gender discrimination lawsuit filed by all 28 players of the team accusing the U.S. Soccer Federation of paying them less than the men's team and denying them the same playing, training and travel accommodations, while also not promoting their matches as much as the men's." Kessler is representing the team in the lawsuit; in the article, he is quoted: "I think the World Cup win just underscores that this is the greatest women's professional soccer team in history," … "And the fact that they are not being paid the same as the men's team is scandalous and unlawful."
New York Times staff photographer Damon Winter '97 traveled to Washington, D.C., to cover the Fourth of July celebrations in the nation's capital. "Rain, Flags, Flyovers and Fireworks: The Fourth of July in Washington" gives readers a glimpse at the large celebration on the National Mall through Winter's photographs and words.
On June 25, Robert Speyer '92 (of real estate development firm Tishman Speyer) received the Leadership in Service Award at the 25th Anniversary Celebration of the Mayor's Fund to Advance New York City. From the press release: "The Mayor's Fund and its partners advance initiatives that improve the lives of New Yorkers from all walks of life and across all five boroughs. In particular, the Mayor's Fund has made strategic investments to promote mental health services for all New Yorkers, increase workforce development opportunities for young New Yorkers, and meet the needs of New York City's diverse immigrant community."