Apart but reading together.
Illustration by Mark Conlan
Click on the image to enlarge in a separate window.
This spring, quiet corners of subway cars became the Butler Stacks. Couches in living rooms stood in for old dorm rooms, and tables outside of small cafés were the Low Steps. The alumni community reunited in a Columbia reading experience, from everywhere they were in the world.
With the conclusion of our #BigRead, we've commissioned a special illustration that captures just some of the reading spots alumni read throughout the community read! Click on the image to zoom in and find all the fun details—including references to One Hundred Years of Solitude.
---
Why Read Between the Lions?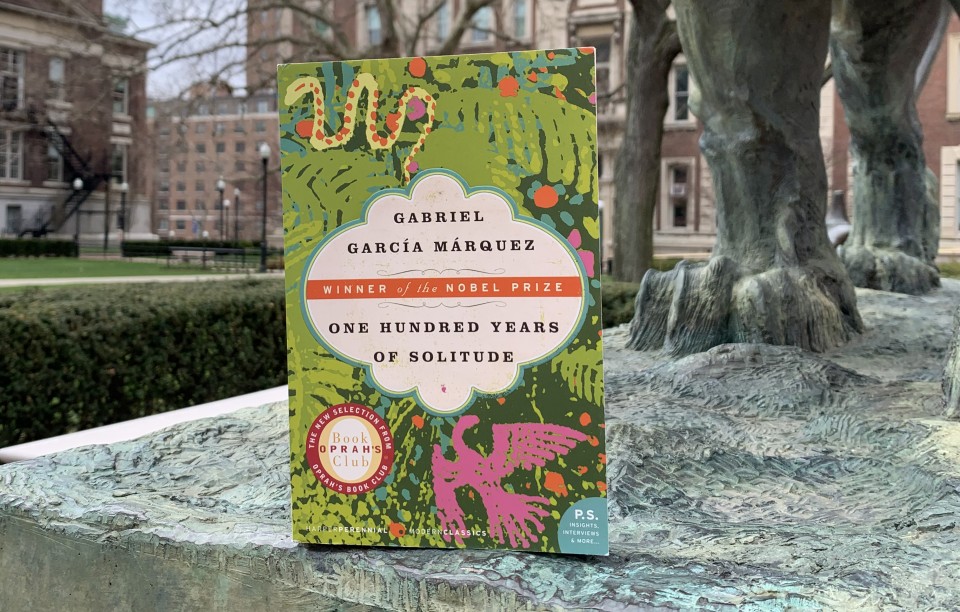 Columbians are readers — it's what drew so many of us to the Core Curriculum. During the spring of 2021, Read Between the Lions revived the communal reading experience that made up our days at Columbia. As part of Columbia Reunion, College alumni were invited to join this special program as we made time to read again while sharing the pleasures, insights and joys with one another.
After tallying votes from more than 500 alumni, our winning book was selected: One Hundred Years of Solitude by Gabriel García Márquez. Alumni shared why they picked this classic, if they had read it before, and how they planned to read it.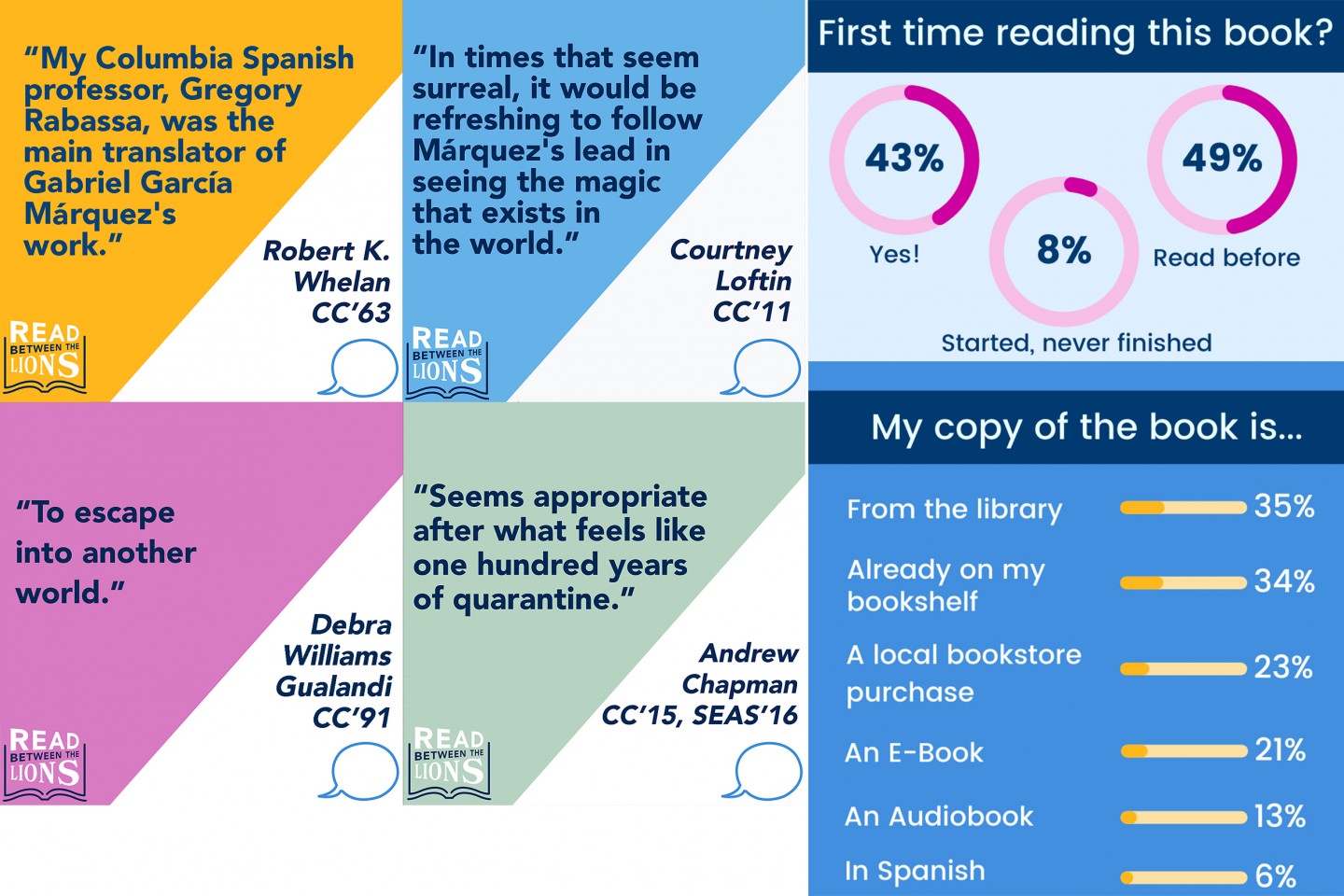 Alumni also shared pictures of their reading spots all over the world!