Zila Acosta-Grimes CC'11 — Associate, Debevoise & Plimpton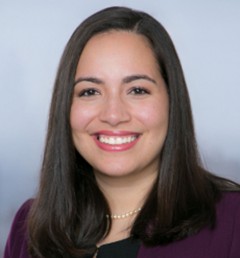 Zila Acosta-Grimes CC'11, LAW'15
grew up in New York City. In 2011 she joined Goldman Sachs as an analyst and joined the board of Columbia College Women, for which she chaired the Scholarship Committee and remains a member. Additionally, she is a member of Columbia College Young Alumni, for which she is president emeritus. In 2012, Acosta-Grimes enrolled in Columbia Law School and as a student represented it as a University senator. A Stone Scholar and an articles editor on the
Columbia Law Review
, Acosta-Grimes was Lin-Manuel Miranda's assistant and worked at the
Manhattan Times
and at the MirRam Group. She also does immigration work pro bono and fundraises for political candidates. She lives with her husband, Brian Grimes CC'11, in New York City.
Kyra Tirana Barry CC'87 — Chair and President Emerita of the Columbia College Alumni Association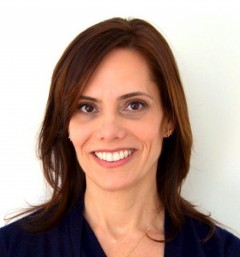 Kyra Tirana Barry CC'87 is chair (and president emerita) of the Columbia College Alumni Association, development co-chair of Columbia College Women and a member of the Board of Visitors and Fund Development Council. She was awarded the Alumni Medal in 2010 and John Jay Award in 2015. Barry is also a Team Leader for the USA Women's Freestyle Wrestling Team and President of the Board of Beat the Streets.
Ellen Bossert CC'86 — Chief Marketing Officer, Cooledge Lighting
Ellen Bossert CC'86 specializes in bringing disruptive technology and innovation to widespread adoption. She is chief marketing officer of Cooledge, a global leader in luminous surface technologies. Prior, Bossert was executive vice president of NanoSteel, which focuses on automotive lightweighting and 3D printing, and ran the commercial lighting and energy controls business for Philips Electronics, which purchased Bossert's company, Color Kinetics, a leader in LED illumination. During her career, Bossert commercialized technologies, including artificial intelligence and robotics. Her career began in financial services and consumer marketing managing the Chuck Taylor All-Star, Tonka and Play-Doh brands. An all-American basketball player at Columbia, Bossert earned an M.B.A. from Harvard and lives in Needham, Mass., with her partner and two teenage daughters.
Leslie Gittess Brodsky CC'88 — CEO and Founder, Blue Sky Media
Leslie Gittess Brodsky CC'88 is the CEO of Blue Sky Media NYC, a media advisory boutique firm whose clients have included SnappyTV (acquired by Twitter), PrePlay Sports (acquired by Fanvision), FanDuel (merged with DraftKings), Marlo Thomas and Narrative Science. Prior to founding Blue Sky in 2010, Gittess spent more than 16 years at Major League Baseball Advanced Media and the National Hockey League, specializing in all aspects of sports media and digital rights management. She was also an associate at Hughes Hubbard & Reed and received a J.D. from Georgetown. Gittess is an advisor at the Columbia Startup Lab and serves on the Columbia College Board of Visitors, the Columbia Women's Tennis Team executive committee and UJA's Sports For Youth Committee.
Amy Brown CC'88 — Senior Program Officer, Ford Foundation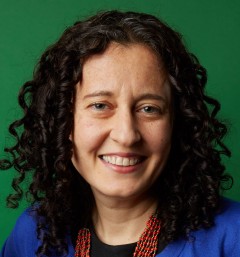 Amy Brown CC'99, SIPA'93 is a senior program officer on the Ford Foundation's Civic Engagement & Government team. CEG focuses on building power and expanding pathways to engagement in government, especially for low-income communities, women and people of color. Brown leads the team's work on the intersection of economic and political inequality, addressing questions of to whom government is accountable. Before joining CEG, Brown managed Ford's work in financial justice, including predatory lending, financial reform and the racial wealth gap. Previously, she worked with the Aspen Institute's Economic Opportunities Program, launched New York City's Earned Income Tax Credit campaign, worked for the US Senate Agriculture Committee and ran community-based social services programs.
Lilly Burns CC'09 —Vice President and Head of Development, Jax Media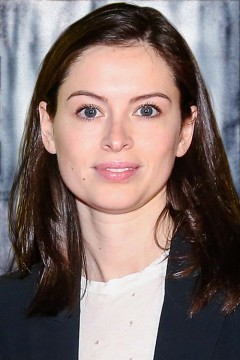 Lilly Burns CC'09 is an Emmy-nominated and Peabody Award-winning producer, director and writer. She serves as a VP at Jax Media, where she develops film and television projects. She is an executive producer on Broad City (Comedy Central) and Search Party (TBS), which was renewed for a second season this past December. Burns has also served as a producer on Younger (TV Land), Inside Amy Schumer (Comedy Central), Louie (FX Networks) and Difficult People (Hulu) and was a producer on A Very Murray Christmas (Netflix). The daughter of documentary filmmakers Ken Burns (The Civil War, The National Parks: America's Best Idea) and Amy Stechler (The Life and Times of Frida Kahlo, Brooklyn Bridge), Burns studied film studies and history at the College.
Lisa Carnoy CC'89 — Northeast Division Executive, U.S. Trust, Bank of America Private Wealth Management
Columbia University Trustee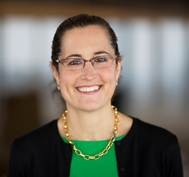 Lisa Carnoy CC'89 is the Northeast Division executive for U.S. Trust, the private bank within Bank of America, Market President for Bank of America in New York City and sits on the Global Wealth & Investment Management leadership team, as well as Bank of America's Operating Committee. With a B.A. cum laude from the College and an M.B.A from Harvard, Carnoy is active in alumni affairs as a Columbia University Trustee, a Columbia College Board of Visitors member, a co-chair of the College's Core to Commencement campaign, a co-founder of the Women's Leadership Council for Athletics and much more. She was presented the University Alumni Medal in 2000, the John Jay Award for distinguished professional achievement in 2007 and in 2015, joined the boards of United Way of New York City and Rodeph Sholom School.
Virginia Cornish CC'91 — Helena Rubinstein Professor of Chemistry (in Systems Biology), Columbia University Department of Chemistry
Virginia W. Cornish CC'91 earned a B.A. in biochemistry and did undergraduate research with Professor Ronald Breslow. She earned a Ph.D. at UC Berkeley and was a postdoctoral fellow at M.I.T. She joined Columbia's chemistry department in 1999 and is the first College alumna to become a tenured professor at Columbia. Her lab brings together modern methods in synthetic chemistry and DNA technology to expand the synthetic capabilities of living cells. Her research is currently supported by multiple grants from the NIH and the NSF and has earned her several awards and patents, and publication in 59 journals. Cornish also enjoys spending time with her husband and three children.
Alexandra Wallace Creed CC'88 — Head of Video, Yahoo!
Alexandra Wallace Creed CC'88 is head of video at Yahoo! and CEO of AlexInc. Previously, she was Senior Vice President of NBC News, as well as executive in charge of TODAY — the first woman to run the show's day-to-day operations. Creed began her career as an intern in the CBS News London bureau and has since worked with Google, Mic and The Wall Street Journal. She has been honored with 11 Emmy Awards, a Dupont Award, a Gracie Award and a Peabody Award, as well as a John Jay Award for distinguished professional achievement from the Columbia College Alumni Association, for which she is a member of the Board of Directors. Creed is a member of The Council on Foreign Relations and lives in New York City with her husband and two children.
Marie Donoghue CC'87 — Executive Vice President, Global Business and Content Strategy, ESPN
Marie Donoghue CC'87, LAW'91 is the executive vice president, global business and content strategy, for ESPN. Since joining ESPN in 1998, she has also overseen the ESPN Films unit, as well as some of the network's most popular studio programs. Donoghue has been recognized by The Hollywood Reporter as one of the "Power 100 Women in Entertainment" and has received similar distinctions from Variety, Advertising Age and more. Previously, she produced ESPN Internet products at Starwave Ventures, was an associate for Winthrop, Stimson, Putnam & Roberts and was senior director of legal affairs for PolyGram Holdings, the parent company of some of the world's leading record companies. Donoghue is a New York City native and current resident.
Selby Drummond CC'09 — Accessories Director, Vogue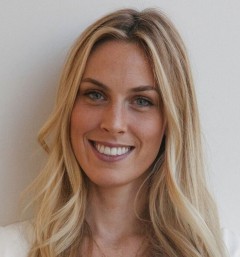 Selby Drummond CC'09 is Accessories Director at Vogue, where she previously was jewelry editor and senior fashion market editor. Drummond began her career as a fashion contributor at Teen Vogue and has worked at Sotheby's and written for various outlets, including the Huffington Post and ManRepeller.com. In her current role, she oversees the Accessories Department as well as spearheads the CFDA/Vogue Fashion Fund, a program co-run by Vogue and the Council of Fashion Designers of America that serves as a career springboard for emerging American designers. She also advises Plum Alley, a company founded to support female entrepreneurs and encourage women to invest capital in the private markets. She is a past co-chair of the Columbia College Women Mentoring Program.
Francine Glick BC'77 — Owner, Water Journey Ltd. Hands2GO
Francine Glick BC'77 is owner and president of Water Journey Ltd., a personal care products company whose flagship product is Hands2GO, an alcohol-free instant hand sanitizer she developed in her kitchen sink. Under Glick's direction, Water Journey has won numerous awards and has been featured in print, on radio and on television. Glick is a frequent speaker on topics relating to entrepreneurship and women in business and has sat on boards of The American Cleaning Institute and Volunteer Management Centers. Previously, she was vice president of information technology in the Mergers and Acquisitions Division of Barclays Bank and product manager for the Unix Operating System at Bell Laboratories. She earned a B.A. in computer science from Barnard College and an M.B.A. from NYU.
Lea Goldman CC'98 — Editor in Chief, Lifetime
Lea Goldman CC'98 is editor in chief of Lifetime, part of A+E Networks. Prior to joining Lifetime in January 2017, she was editorial director of Refinery29. Before that, she was executive editor of Marie Claire and founded its MC@Work supplement. Previously, Goldman was a senior editor at Forbes Magazine, where she was chief "listicler," responsible for Forbes' Celebrity 100, World Billionaires, Hip Hop Cash Kings and Richest Women in Entertainment lists. Goldman received the James Aronson Award for Social Justice in Journalism and earned a National Magazine Award nomination for her article "The Big Business of Breast Cancer." She studied literature at the College.
Wanda M. Holland Greene CC'89 — Head of School, The Hamlin School
Columbia University Trustee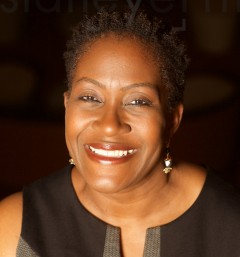 Wanda M. Holland Greene CC'89, TC'91 is in her ninth year as head of The Hamlin School in San Francisco, a mission-driven institution dedicated to best practices and innovation in the education of girls and young women. She is a former trustee of Concord Academy, The Chapin School, Cornerstone Literacy, Hamilton Family Center, Lick-Wilmerding H.S. and the National Association of Independent Schools. She is a trustee at Head-Royce School and teaches in the NAIS Aspiring Heads Program. Holland Greene has been named one of San Francisco's Most Influential Women in Bay Area Business and received the Women Making History Award by the San Francisco Commission and Department on the Status of Women.
Tim Griffin CC'92

— Executive Director and Chief Curator, The Kitchen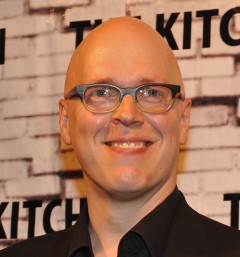 Tim Griffin CC'92 is executive director and chief curator of New York City art space The Kitchen, where he has organized exhibitions by artists Chantal Akerman, Ed Atkins, Gretchen Bender, Joan Jonas, Ralph Lemon, Paulina Olowska, Aki Sasamoto and Danh Vo, among others. He was editor of Artforum, an international monthly magazine specializing in contemporary art, from 2003 to 2010. Griffin's writing has also appeared in Bomb, October, Vogue and Columbia Daily Spectator. In 2010, he received a Warhol Foundation Arts Writers Grant and is completing a volume on algorithms and culture. The French Ministry of Culture awarded Griffin the insignia of Chevalier of the Order of Arts and Letters in 2015 for his essays on art.
Sarah Holloway SIPA'03 — Director, Management & Lecturer in Discipline, SIPA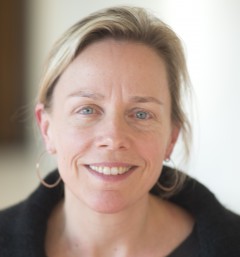 Sarah Holloway SIPA'03 has worked in the public and nonprofit sector for 25 years. She is a full-time faculty member at SIPA, where she teaches nonprofit financial management and social entrepreneurship and also runs the school's Management Specialization — a set of courses and activities that support knowledge and skill building in nonprofit, for-profit and social enterprise management. Holloway is founder or co-founder of seven startups and has sat on the boards of The Institute of Play, LIFT Investments, the Ft. Tryon Park Trust (NYC Parks Department) and the New York City Workforce Investment Board. Currently, she is a member the Boards of Directors of the NYC Foundation for Computer Science Education, The Armory Foundation, Mission Restore and Columbia Entrepreneurship.
Shari Hyman CC'88

— President and Chief Operating Officer, Battery Park City Authority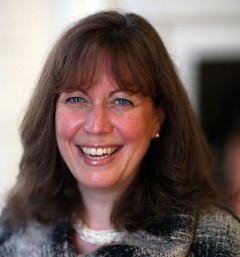 Shari Hyman CC'88
was appointed President and Chief Operating Officer of the Battery Park City Authority in February 2014. Previously, she was Commissioner and Chair of the New York City Business Integrity Commission and served in the Bloomberg Administration in a number of multifaceted positions, including one that focused on streamlining operations to help small businesses. She also served as First Deputy Criminal Justice Coordinator, as well as Director of the Mayor's Office of Special Enforcement, where she garnered international attention for anti-counterfeiting efforts on Canal Street in Operation "Counterfeit Triangle." After receiving a J.D. from Northwestern, Hyman began her career as an Assistant District Attorney in the Manhattan District Attorney's Office, where she served for more than a decade.
Deborah Jackson BUS'80

—
Founder, Entrepreneur and Investor, Plum Alley
Deborah Jackson BUS'80 is a founder, entrepreneur and investor, and a former investment banker. For more than two decades she helped clients raise capital, starting at Goldman Sachs, and later focused on health care-related websites and technology companies. In 2012, Jackson founded Plum Alley, an investing platform to invest in early stage companies with female founders and gender-balanced teams. Her work has been featured on television and in Fortune, The Wall Street Journal and The New York Times, among others. A frequent speaker who has also been recognized as one of Forbes' "Women Changing the World: VC/Entrepreneurs," Jackson has judged competitions, sat on the boards of nonprofits, and supports Columbia Business School and Columbia entrepreneurs. She lives in New York City with her husband and spends time with her adult daughters.
Sara Just CC'88 — Executive Producer, PBS NewsHour, and Senior Vice President at WETA
Sara Just CC'88 is the executive producer and senior vice president of PBS NewsHour, where she leads the editorial and production team for the nightly broadcast and its online products. Previously, she spent 25 years at ABC News, where she was most recently the Washington Deputy Bureau Chief and Senior Producer for Good Morning America. She led ABCNews.com's political coverage for two presidential campaigns, and supervised the development of political online products and partnerships. Just spent 17 years at ABC's Nightline, with Ted Koppel, working on a variety of award-winning foreign, domestic and political stories. A recipient of 12 Emmy Awards, two duPont Silver Batons, three Peabody Awards, a Gracie Award and more, she lives in Maryland with her husband and two sons.
Jodi Kantor CC'96 — Author and Journalist, The New York Times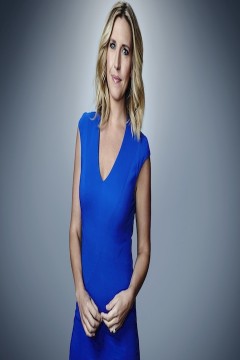 Jodi Kantor CC'96 is a reporter for The New York Times, a best-selling author and a contributor to CBS This Morning. At the Times, Kantor specializes in long-form, deeply reported stories. Her investigations into working conditions at Starbucks and Amazon prompted policy changes at both companies. She has also chronicled Harvard Business School's attempt to change its climate for women and the struggles of low-paid working mothers to breastfeed, which prompted readers to create the first free-standing lactation suites, now available in airports and stadiums across the country. For six years, Kantor covered Barack and Michelle Obama, producing articles on their biographies, philosophies, marriage, faith and family, and the book The Obamas, about their adjustment to the White House. In the past year, Kantor has been co-authoring "Refugees Welcome," a series about everyday Canadians adopting Syrian refugees.
Joanne Kwong CC'97 — President, Pearl River Mart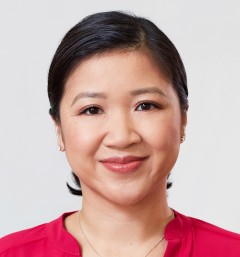 Joanne Kwong CC'97 was born in Astoria to Chinese immigrants from the Philippines. She graduated from Stuyvesant and earned degrees from Columbia College, Duke Law and Duke Graduate School. A former civil litigator, federal judicial clerk and adjunct associate professor at Fordham Law, Kwong was counsel to the president and vice president for communications at Barnard College for 10 years, welcoming numerous luminaries to campus, including Barack Obama CC'83, Oprah Winfrey and Elie Wiesel. She is also the daughter-in-law of the founders of Pearl River Mart, an emporium for Asian-inspired goods, and recently became its president to help usher in its reopening last November in TriBeCa. She lives on the Upper West Side with her husband, Gene Hu SEAS'97, and sons, Milo and Griffin.
Nancy Weiss Malkiel — Author of "Keep the Damned Women Out" and Professor of History, Emeritus
Princeton University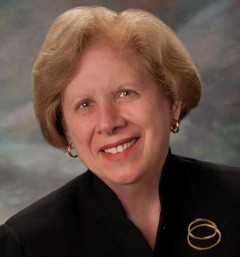 Nancy Weiss Malkiel is professor of history, emeritus, at Princeton. A scholar in 20th-century American history, she joined Princeton's faculty in 1969 and was dean of the college, the senior officer responsible for Princeton's undergraduate academic program, from 1987 to 2011. Malkiel authored "Keep the Damned Women Out": The Struggle for Coeducation (2016), a study of elite institutions of higher education in the US and the UK in the late 1960s and 1970s. She is a trustee of the Woodrow Wilson National Fellowship Foundation, was a commissioner of the Middle States Commission on Higher Education and chaired the Assembly of the Consortium on Financing Higher Education. She earned a B.A. and an honorary degree from Smith College and an M.A and a Ph.D. from Harvard.
Linda Mischel Eisner CC'87 — Director of Special Projects, Columbia University
Linda Mischel Eisner CC'87 is the Director of Special Projects in the President's Office at Columbia University. Previously she was a law clerk for the Eastern District of New York. In the past she has also practiced law and worked as a quantitative analyst. She holds a J.D. from Yale University and was Columbia College's first female class valedictorian.
Andrea Miller CC'89 — President, National Institute for Reproductive Health (NIRH)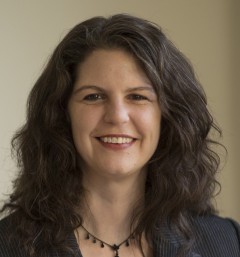 Andrea Miller CC'89 is president of the National Institute for Reproductive Health and its Action Fund, which builds power at the state and local level to change public policy and normalize women's decisions on abortion and contraception. A nationally recognized reproductive rights and women's health expert, Andrea's career highlights include securing no copay for contraception under Massachusetts health reform (a critical proof point for creating the same nationwide plan under the ACA); chief communications strategist for securing over-the-counter Plan B; and helping found the Center for Reproductive Rights. Andrea has a master's of Public Administration from the Kennedy School of Government at Harvard University and a B.A. in political science from Columbia College at Columbia University
Klancy Miller CC'96 — Author and Chef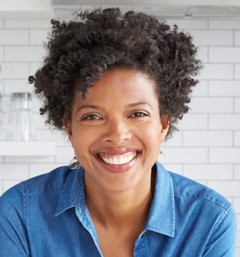 Klancy Miller CC'96 is a writer and pastry chef fascinated by all things French. After working in international development in French Polynesia, she earned a diplôme de pâtisserie from Le Cordon Bleu Paris and apprenticed in the pastry kitchen at the Michelin-starred restaurant Taillevent. She later joined Le Cordon Bleu's recipe development team, during which time she was also featured on the Food Network. Now based in New York and Philadelphia, she continues to write about food and has been a commentator on the Cooking Channel and a contributor to Bon Appétit, Food 52 and The Washington Post. When she's not writing or cooking, Miller takes hip-hop dance classes, throws waffle parties, obsesses about her next vacation and searches for the perfect cookie.
Mignon R. Moore CC'92
— Associate Professor, Sociology, Barnard College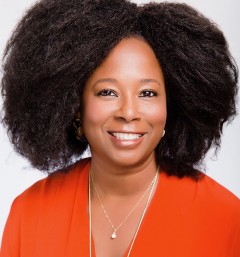 Mignon R. Moore CC'92
is Associate Professor of sociology at Barnard College. She is the recipient of several honors including a Russell Sage Foundation Visiting Scholar position, Woodrow Wilson Foundation Early Career Award, and a Human Rights Campaign national award for her work and outreach with LGBT communities of color. Professor Moore's research interests are in the fields of gender, family, race, sexuality, aging, and qualitative research methods. She is past co-director of the Resource Centers on Minority Aging Research at the UCLA David Geffen School of Medicine. Her 2011 book,
Invisible Families
, examines family formation among lesbian women of color. She has a new book project, funded by grants from the National Institute on Aging and National Institutes of Health, that examines health, social support, and social histories of sexual minority elders. Previously, she was a faculty member at UCLA and Columbia University.
She was a 2004 recipient of the Columbia College Women Alumna Achievement Award.
Dr. Diane Orlinsky CC'88 — Partner at LadyDermDocs and Assistant Professor of Medicine, Johns Hopkins Medical School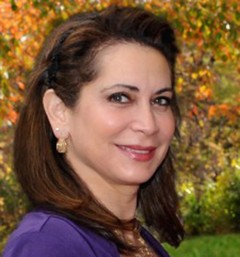 Dr. Diane Orlinsky CC'88 is a board-certified dermatologist, partner at Simmons-O'Brien & Orlinsky and an assistant professor of internal medicine at The Johns Hopkins University School of Medicine. She earned an M.D. with honors from Johns Hopkins and completed residency training in internal medicine and dermatology at The Johns Hopkins Hospital. Orlinsky is a fellow of the American Academy of Dermatology and a member of the American Society for Dermatologic Surgery, the Women's Dermatologic Society and the Alpha Omega Alpha Honor Society. She has been vice-chair for the Maryland chapter of the Dermatology Foundation and is vice president of The Johns Hopkins Medical and Surgical Alumni Association board. Orlinsky lives in Baltimore with her husband and four children.
Valerie Purdie-Vaughns CC'93 — Associate Professor of Psychology, Columbia University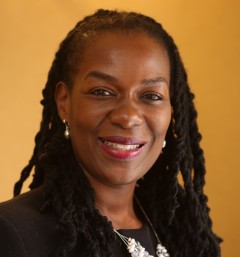 Valerie Purdie-Vaughns CC'93 is an Associate Professor in the Department of Psychology at Columbia and an instructor at Columbia Business School. With a research focus on the psychology of identity in organizations, she has authored more than 50 publications, been featured in numerous mainstream media outlets and has been awarded millions dollars in federal research grants. In 2015 Purdie-Vaughns was awarded the prestigious Columbia University Research Initiatives for Science and Engineering grant for most cutting-edge research on stress and workplace culture. She consults for a variety of organizations including corporate clients, educational institutions and nonprofits. Previously, Purdie-Vaughns served on the faculty at Yale, completed her doctoral work in psychology at Stanford and lettered in varsity basketball at Columbia.
Sara Sakowitz CC'18 — Founder and CEO, Blue Moon Box
Sara Sakowitz CC'18 is president of the Columbia Organization of Rising Entrepreneurs. She is the founder and CEO of Blue Moon Box, a science education company, for which she has been featured on Good Morning America and profiled in the Huffington Post. She is a Partner at Dorm Room Fund, a student-run venture fund backed by First Round. Most recently, Sakowitz was named to Crain's New York Business' "20 Under 20" and the NYC Economic Development Corp.'s "10 Under 20." A finalist in the Intel Science Talent Search and winner of the Intel International Science and Engineering Fair, she also won the National "Made with Code" Prize from Google and Ellen DeGeneres, as well as Columbia's Venture Competition #StartupColumbia Challenge.
Claire Shanley CC'92— Associate Producer
Claire Shanley CC'92 is the associate producer of HBO's Divorce, which stars Sarah Jessica Parker and Thomas Haden Church. Shanley moved into producing after holding leadership positions in film and TV post-production companies for more than a decade, including Sixteen19 and Orbit Digital, where her clients included major studios and networks. As Broadway Video's director of technology, she modernized the editing, design and audio pipeline for Lorne Michaels' editorial services divisions. Shanley was the CCW Board president from 2008 to 2011. She earned an M.F.A. in film and video from CUNY and is co-chair of the board of the New York City LGBT Center and a board member of New York Women in Film & Television.
Khadijah Sharif-Drinkard CC'93 — Vice President, Associate General Counsel, BET
Khadijah Sharif-Drinkard CC'93 is vice president, associate general counsel for Viacom Media Networks and BET Networks. Previously, she was vice president, senior counsel at Nickelodeon, where she oversaw talent deal-making and helped launch shows such as Dora the Explorer and blockbuster hits for Nickelodeon Movies. She created a Viacom company-wide mentoring program and developed Viacom's Employee Resource Group for women. Sharif-Drinkard is a recipient of numerous awards, regularly presents for industry events and has been featured on television and in print. She chairs the Board of Trustees for Horizons Newark, a program aimed at closing the achievement and opportunity gaps for inner-city children, and has worked with the United Nations to help aspiring businesswomen from Iraq. She earned her J.D. from Fordham and lives with her husband and two daughters in New Jersey.
Claire Shipman CC'86 — Reporter, Best-selling Author
Columbia University Trustee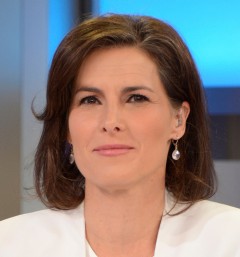 Claire Shipman CC'86, SIPA'94 is a journalist, public speaker and the co-author of The New York Times best-selling books The Confidence Code: The Science and Art of Self-Assurance and Womenomics: Write Your Own Rules for Success. Prior to that she spent three decades as a reporter. At ABC News she covered politics, international affairs and social issues, and women's issues. Before that she covered the White House for both NBC and CNN, and also spent five years covering the collapse of the Soviet Union for CNN. A recipient of a Peabody, DuPont and Emmy Awards, Shipman lives in Washington, D.C., with her husband and two children.
Claire Theobald CC'88 —
Co-Owner and Co-Founder, Beatrix New York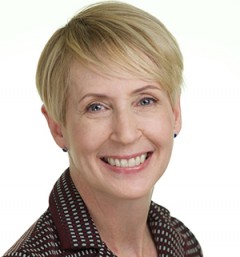 Claire Theobald CC'88 is co-owner and co-founder of Beatrix New York, a boutique global children's accessories manufacturer, wholesaler and retailer whose products can be found in boutiques and department stores in more than 30 countries and on the children of David and Victoria Beckham, Katie Holmes and Halle Berry. Theobald grew up in Darien, Conn., and graduated from Miss Porter's School. After earning a B.A. in architecture, she earned an M.Arch. and an M.F.A. in graphic design, both from Yale. Theobald worked for several design and advertising firms before founding Beatrix upon encountering the dearth of well-designed backpack options for her twin kindergarteners. In 2012, she was a top 10 winner of American Express' "Make Mine a Million" Competition for female small-business owners. Theobald lives with her now-teenagers in New York City.
Margaret Traub CC'88 — Head of Global Initiatives, International Medical Corps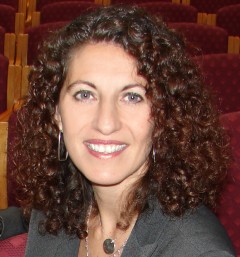 Margaret Traub CC'88 is head of global initiatives for International Medical Corps, which delivers healthcare relief and training in the crisis and conflict zones of 40 countries. She has been interviewed by major media outlets, and her essays and photographs have been published worldwide. Previously, Traub spent 17 years at CNN, overseeing coverage of the wars in Iraq and Afghanistan, the 9-11 terrorist attacks and the 2000 presidential election. Prior to CNN, she spent six years as a writer for Good Morning America, and earned two Writers' Guild of America Award nominations. A member of the Pacific Council on International Policy, Traub earned a bachelor's in political science. She lives in Los Angeles.
Sarah Wolman CC'92 — Head of Partnerships, the LEGO Foundation
Sarah Wolman CC'92, LAW'97 is Head of Partnerships, North America, and Initiatives Lead, Learning through Play in Early Childhood at the LEGO Foundation, where her work includes program strategy, philanthropic partnerships and the LEGO Idea Conference. Previously, she managed the education grants portfolio at The Merck Company Foundation and was Executive Director at Family Service League in New Jersey. Additionally, while at Legal Outreach, Wolman trained teachers to use law in their classrooms and developed programs for students from underserved New York City neighborhoods. She has also worked in New York City government, including at the Mayor's Office of Operations and at the Administration for Children's Services. Following a two-year stint at the LEGO Foundation's offices in Switzerland, Wolman, her husband and three children returned to Montclair, N.J. in 2015.