This year's John Jay Award honorees have made a mark on the world of entertainment, finance, public service and beyond — and Columbia College will celebrate their professional achievements on Wednesday, March 7, 2018, at the 40th annual John Jay Awards Dinner, which raises funds for the John Jay National Scholars Program.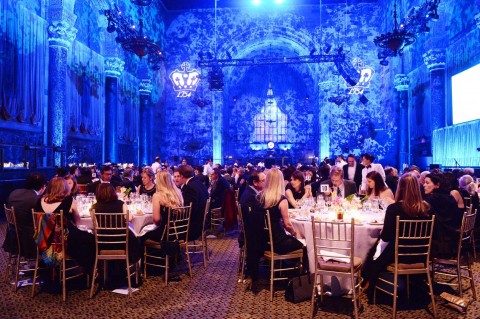 Named after Founding Father and first chief justice of the United States John Jay CC 1764, the John Jay National Scholars Program provides financial aid and special programming for outstanding Columbia College students to enhance their academic and extracurricular experiences. Scholars participate in panels, discussions and presentations by leading professors, professionals and individuals from a variety of fields who serve as exemplars of commitment, creativity and courage.
"John Jay honorees are an inspiration to our John Jay scholars and to all of our students, demonstrating how Columbia College students distinguish themselves after graduation and go on to make a difference in their communities and in the world," said James J. Valentini, Dean of Columbia College and Vice President for Undergraduate Education. "We are so pleased to be celebrating five of our notable alumni for their leadership and professional achievements, and we are grateful for their continued commitment to Columbia College."
The 2018 Honorees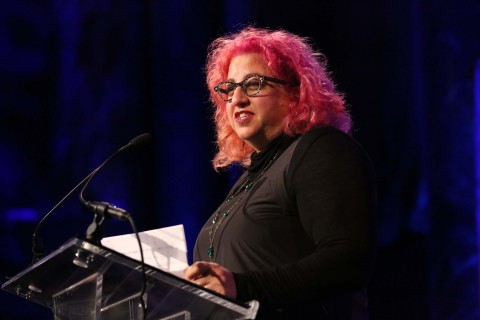 More than 200 honorees have received the John Jay Award since its inception in 1978, including Emanuel Ax CC'70, Ric Burns CC'78, Max Frankel CC'52, Dede Gardner CC'90, Art Garfunkel CC'62, Allen Ginsberg CC'48, Maggie Gyllenhaal CC'99, Eric H. Holder Jr. CC'73, Benjamin Jealous CC'94, Joel I. Klein CC'67, Robert K. Kraft CC'63, Tony Kushner CC'78, Robert J. Lefkowitz CC'62, Arthur Levitt CC 1921, Terrence McNally CC'60, George Stephanopoulos CC'82 and Jenji Kohan CC'91.

Tickets to the 2018 John Jay Awards Dinner, a black-tie optional ceremony held at Cipriani 42nd Street, are available here. To learn more about supporting the dinner, please contact Columbia College Alumni Events and Programs at ccaa-events@columbia.edu or 212-851-7846.