CLASS DETAILS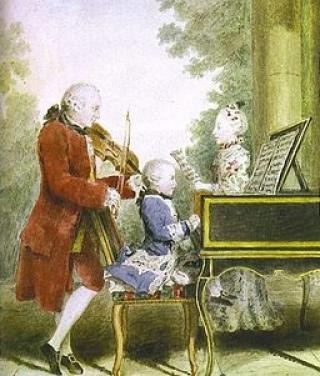 Josquin, Purcell, Bach, Mozart, Beethoven, Wagner, Stravinsky, Cage — the music still resonates, through time and space. What informs a modern perspective on these "masterpieces"? How are these sounds still meaningful? Classes will explore the evolution of music through the lens of Western cultural development, and the significance this music continues to have for contemporary life.
Wednesday, March 22 | Early/Medieval/Renaissance
The foundations of Western music, the tuning of the world, establishing polyphony and the rise of the professional.
Composers: Leonin/Perotin/Hildegard von Bingen/DeVitry/Machaut/Josqui/Lotti/Palestrina.
Wednesday, April 5 | Baroque/Classical
Polyphonic elaboration, instrumental technology, the forms of society and from group to individual.
Composers: Purcell/Handel/Bach/Mozart/Beethoven.
Wednesday, April 19 | Romantic/Contemporary
The "great artist," powerful sounds, fragmentation and fear, fragmentation and hope.
Composers: Chopin/Paganini/Brahms/Wagner/Mussorgsky/Debussy/Satie/Stravinsky/Schoenberg/Cage/Reich/Glass and others.
INSTRUCTOR
Brad Garton, professor of music composition and director of the Computer Music Center
DATES
*THIS EVENT HAS PASSED. REGISTRATION HAS CLOSED.*
Wednesdays: March 22, April 5 and April 19, 6:30—8:30 p.m.
---