Dede Gardner CC'90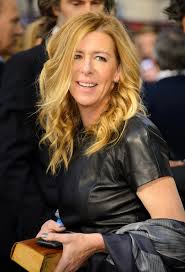 DEDE GARDNER is an Academy Award-winning producer and Co-President of Brad Pitt's production company, Plan B Entertainment. Throughout her career, she has produced many films including: Barry Jenkins' MOONLIGHT, which earned her an Academy Award for Best Picture, Adam McKay's THE BIG SHORT, Ava DuVernay's SELMA, both which received Academy Award nominations, Ryan Murphy's FEUD series and his Emmy Award-winning A NORMAL HEART, Steve McQueen's Academy Award-winning 12 YEARS A SLAVE, and Terrence Malick's Palme d'Or-winning and Academy Award-nominated THE TREE OF LIFE.
In 2017, she released Mike White's BRAD'S STATUS, James Gray's THE LOST CITY OF Z, David Michôd's WAR MACHINE, and Bong Joon-Ho's global adventure feature OKJA. Currently, she is in post-production on Felix Van Groeningen's BEAUTIFUL BOY, Adam McKay's UNTITLED CHENEY FILM, Barry Jenkins' IF BEALE STREET COULD TALK, and James Gray's sci-fi feature AD ASTRA. She is also developing and prepping Plan B's second feature with David Michôd and exploring new film endeavors with auteurs such as Andrew Dominik, Adam McKay, James Gray, and series projects with Netflix, Amazon, HBO, and FX.
Read more about Dede in her recent feature in Alumni in the News!