While we're apart, let's read together.
Why Read Between the Lions?
Columbians are readers — it's what drew so many of us to the Core Curriculum. Now, Read Between the Lions revives the communal reading experience that made up our days at Columbia. As part of Columbia Reunion, College alumni are invited to join this special program as we make time to read again while sharing the pleasures, insights and joys with one another.
What are we reading?
We've tallied votes from more than 500 alumni and have a winner. Introducing your #BigRead:
Get started with a special audio intro and guiding questions to the novel from a Columbia faculty member teaching it this semester.
Reasons you voted for One Hundred Years of Solitude: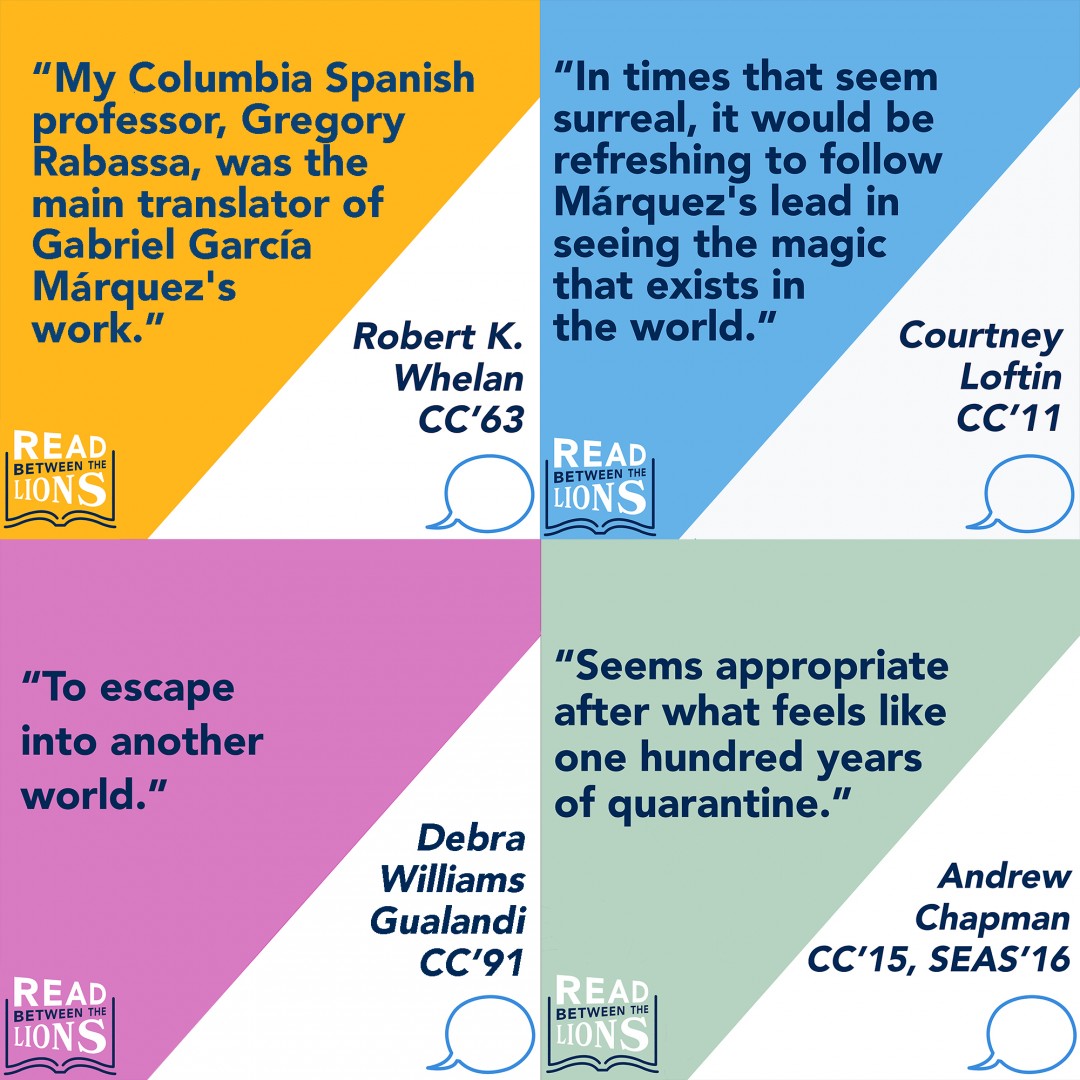 Reader Polls and Questions results
We want to hear from you as you read! We'll post different questions over the next eight weeks on the Reader Polls and Questions page, and share the results here along the way.