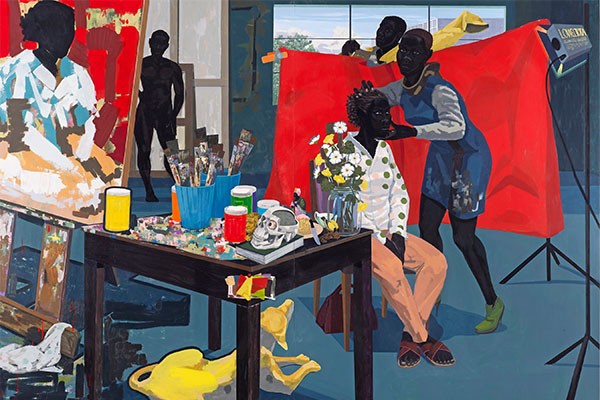 "The most anticipated show of the season …"
—The New Yorker

Born in Birmingham, Ala., before the passage of the Civil Rights Act, and witness to the Watts rebellion in 1965, American artist Kerry James Marshall has long been an inspired and imaginative chronicler of the African American experience. This major monographic exhibition is the largest museum retrospective to date of Marshall's work. Encompassing nearly 80 works — including 72 paintings — that span the artist's remarkable 35-year career, it reveals Marshall's practice to be one that synthesizes a wide range of pictorial traditions to counter stereotypical representations of black people in society and reassert the place of the black figure within the canon of Western painting. In reference to that canon, Marshall has said he strives to address and correct the "vacuum in the image bank" and to make the invisible visible.
Don't miss this highly anticipated exhibit with recently named MacArthur "Genius" and Columbia faculty member Kellie Jones, associate professor of art history. Read her recent New York Magazine interview.
After a 75-minute tour, join Professor Jones for a talkback.
Saturday, December 3 | The Met Breuer
945 Madison Ave.
11:30 a.m. - 1:30 p.m.
*THIS EVENT HAS PASSED. REGISTRATION HAS CLOSED.*
---