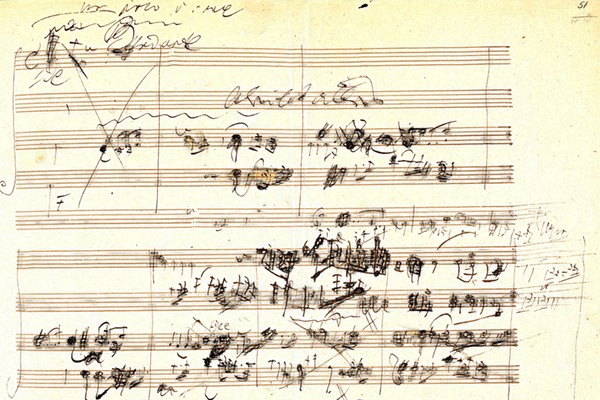 Should music serve as a point of refuge from the trials of the outside world, or is it the obligation of the artist to address the pressing controversies of his or her own time? This evening of music and conversation considers the role of music in our increasingly polarized society by discussing key intersections of music and politics from across the Core Curriculum, with a primary focus on Beethoven's 5th Symphony and string quartets. We will consider both the "timeless" innovations of these masterworks and the ways that they have been exploited for specific political ends (from post-Napoleonic Europe to the fall of the Berlin Wall).
This special program, with Assistant Professor of Music Julia Doe, will be held at the historic Greenwich Music School and includes wine and appetizers during a delightful evening of listening and discussion.
EVENT DETAILS
Thursday, February 28, 2019
6:30 - 8:30 p.m.
Renee Weiler Concert Hall, Greenwich Music House
46 Barrow Street
New York, NY 10014
PRICING
$30 for Alumni and their Guests
A limited number of complimentary tickets are available for John Jay Associates at the Sponsor, Patron or Dean's Circle level. Email cc-steward@columbia.edu to register.​